The functionality of a smartwatch
combined with the reliability of outdoor gear.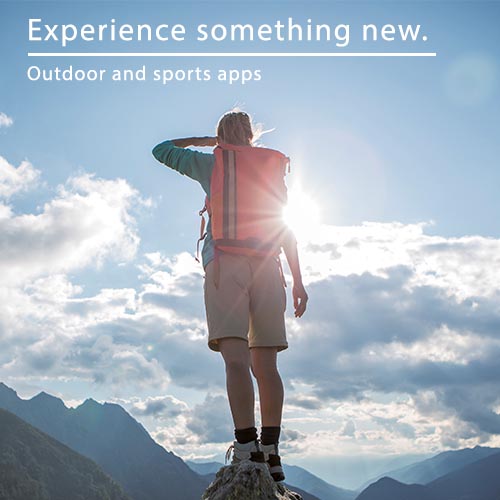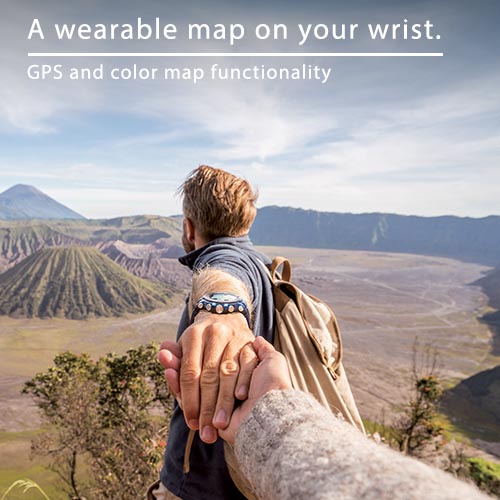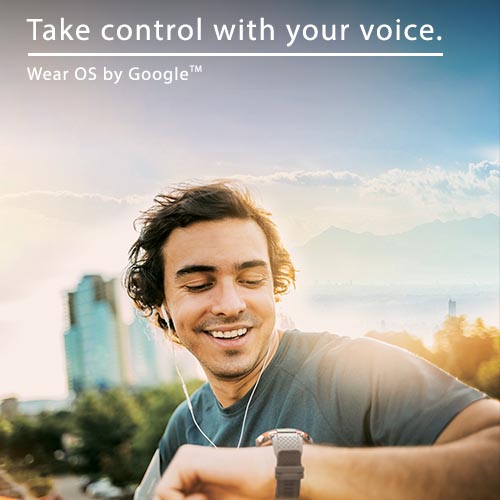 ProTrek SMART Functionality


5-bar water resistance
5-bar water resistance is achieved, even with a microphone installed. Keep your watch on while enjoying activities such as swimming or fishing.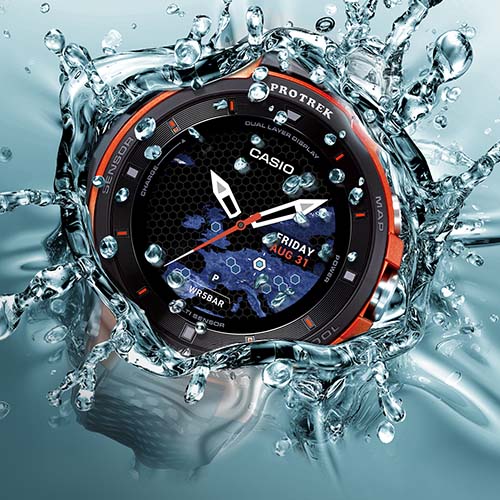 Dual layer display
A monochrome LCD that simultaneously displays both the current time and sensor readings joins a new, high-contrast OLED display. Switch between the two types to achieve both low power consumption and superior readability.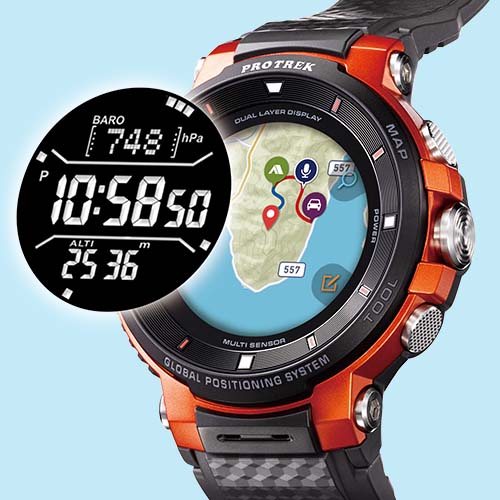 Compact design
With operability remaining unchanged, the watch size has been significantly decreased due to the miniaturization of parts. Women and people with slender arms can wear the watches with a comfortable fit for long periods of time.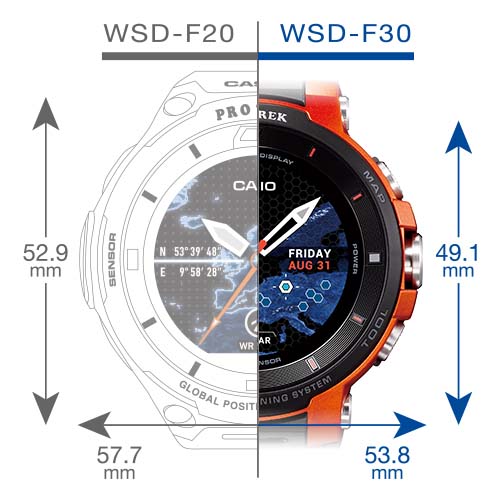 GPS equipped
The watch is capable of receiving stable position data due to its support of three satellite positioning systems: the United States GPS system, Russia's GLONASS, and Japan's Michibiki. Because the watch includes GPS functionality, you can calculate your current location even without a smartphone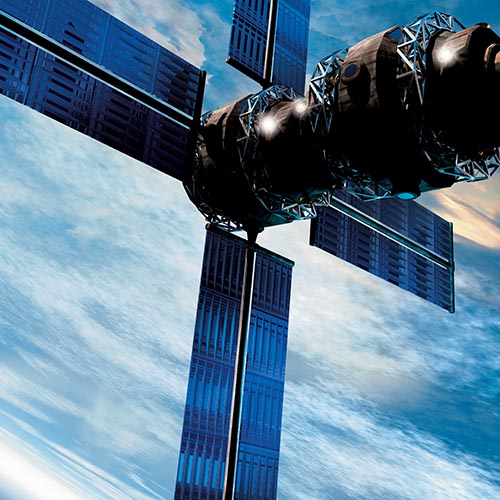 Offline map support
Whether you're out in the field where your smartphone is not receiving a signal, or whether you're engaged in activities such as water sports where smartphones are inconvenient to use, by downloading the map for your destination in advance, you can check your position on the map.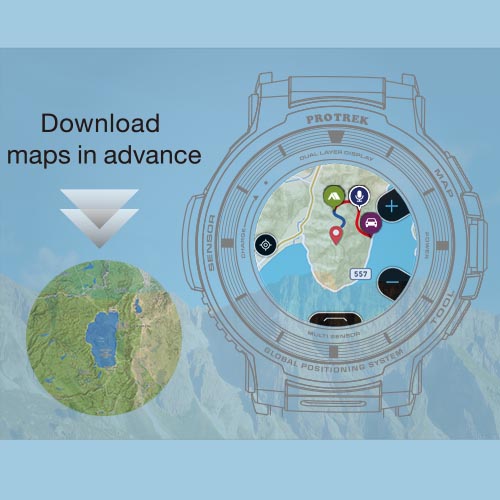 Color map display
Readily check a color map for your present location, at any time.

You can change the type or design of maps, and how often GPS signals are acquired (1 minute, 6 minutes, or off).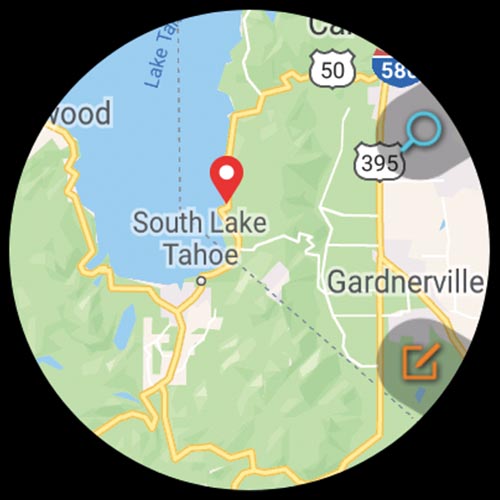 Adjust Power Consumption


Normal use
Set your WSD-F30 to the Normal mode and wear it as a smartwatch, making full use of its features from color map displays to notification functions in connection with your selected apps. Whether engaging in outdoor adventuring or normal everyday life, you can enjoy it to the fullest throughout the day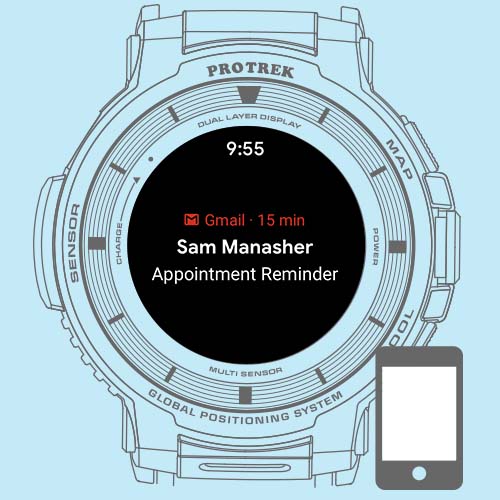 Extend mode
The monochrome face is normally displayed, but pressing a button calls up the color map. Optimal management of battery power to suit your planned activities allows you to reduce power consumption while still checking your current location on the map as necessary, even during a 3-day/2-night excursion.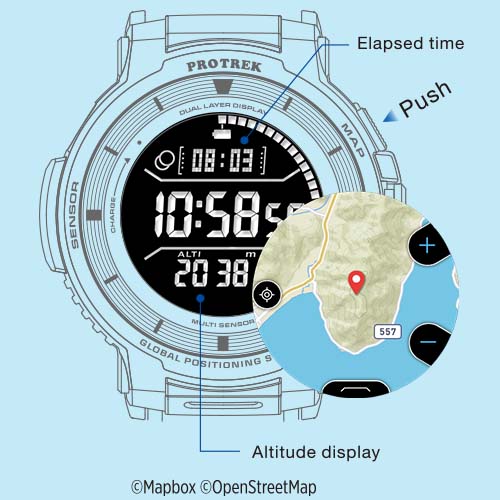 Multi-Timepiece mode
Only the time and sensor data are displayed when the monochrome LCD is in use. Selecting this display cuts power consumption dramatically and oers security in environments where charging is not possible. Two display styles for outdoor or daily life are selectable.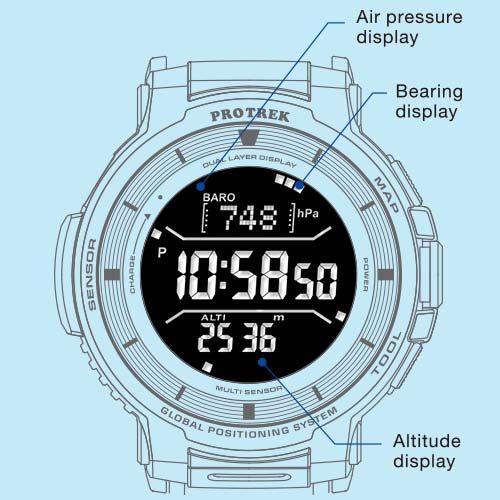 PRO TREK Smart
Powered by Wear OS by Google, WSD-F30 comes equipped with a variety of features ideal for adventure, including GPS, Location Memory, Moment Setter, and more. Packed with Casio's Triple Sensor technology, dual-layer LCD and water resistance, PRO TREK Smart is the rugged, stylish and versatile timepiece to enhance any outdoor experience.
Shop Now