2 reasons camping is perfect for families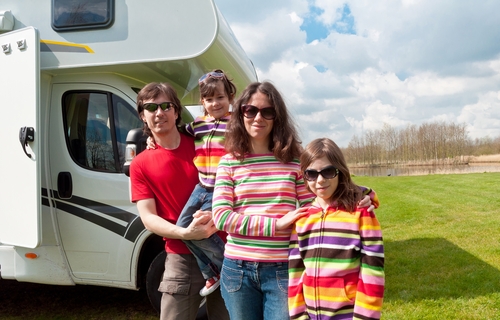 It can be difficult to find the perfect family vacation. After all, it's not easy to pin down a destination that's right for people of all ages and abilities. But while youngsters might beg for trips to amusement parks and parents would rather relax on the beach with a good book, there's one vacation everyone can agree on - camping. Why is a weekend in the woods ideal for young and old? Check out these two reasons you should point your watch compass toward the nearest family-friendly campsite.
1. Everyone can learn something new
It can be exciting watching your kids explore children's museums and theme parks, discovering new things and expanding their minds. But, let's face it - there's not a whole lot for parents to do at attractions geared toward little ones. Camping, however, is an opportunity for the whole family to learn new things. While children are gaining basic information about nature and environmental sustainability, adults get the chance to be wilderness pioneers, adventuring on new trails and taking in unfamiliar wildlife.
2. Getting away is the best way to create memories
Sometimes it seems like everyone, from Grandma to your elementary school children, is constantly consumed by technology. Smartphones, tablets and laptops are so ubiquitous and addicting, it can be difficult to remember to put them down and enjoy each other's company. That's why camping is a great family vacation - there's no WiFi in the woods, so everyone will be forced to tuck their electronics away for the weekend. Focus on being together, reminiscing on old times and creating new memories. You may want to keep your camera on hand, though, to capture some unforgettable moments.
Taking time away from work and school is important to help you get re-in touch with nature and your family. Keep you and your family safe by not getting lost and using your PRG280-1's compass. Making memories are great but happy memories are always better.