4 tips for camping with a baby or toddler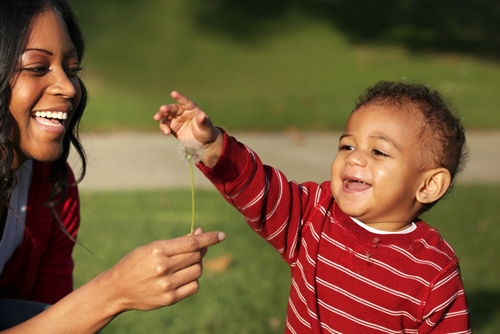 Camping can be a fun travel experience the whole family can participate in, including the smallest adventurers in your clan. Instead of calling the babysitter next time you want to spend a weekend in the great outdoors, use these four tips to make camping with a baby or toddler an enjoyable experience.
1. Prepare the kids
If you're a nature enthusiast, you've probably exposed your kids to plenty of outdoorsy fun. However, sleeping outside overnight is a new and exciting experience - one that requires some preparation. Women's Adventure magazine noted that the best way to get your little ones ready is by reading them camping-themed books. Together, you can look at the pictures and discuss the challenges the characters face while on their trip.
For people who might have serious reservations about bringing small children camping, doing a dry-run in the backyard is an efficient way to determine whether or not your kids are ready to spend a night outside. The source noted that this is especially good for families with kids who are afraid of the dark. Use the mock camping night to see if night lights, headlamps and flashlights will be enough to comfort them.
2. Take the proper safety precautions
When you're camping with seasoned adults, everyone pretty much takes care of themselves and nobody bats an eye at minor cuts or bruises. Heading out with kids, however, is a whole other story. Little ones tend to be curious, which means thorough supervision is a must at all times. Talk to your kids ahead of time about not touching or eating unfamiliar plants and staying away from wildlife, fire and bodies of water.
Parenting site Babble recommended packing a first aid kit with all the essentials: bandages, after-bite, fever medicine, gauze, tweezers, Q-tips, hydrogen peroxide, sunblock and bug repellent. If you're wondering whether or not you should pack a first aid item, always take it. Remember, better safe than sorry.
3. Stick to a schedule
Because small children aren't able to participate in every camping activity, it's a good idea to create an itinerary you can follow during your vacation instead of trying to wing it. Take into account the limitations that come with toddlers when crafting your schedule. For example, you might not want to stray too far from base camp for long if you have a little one potty training. Set alarms on your solar powered watch so that you know when it's time to move on to the next thing you have planned.
4. Go with a group
Women's Adventure Magazine recommended vacationing with another family when camping with small children. Try to choose a group that has kids around the same age as yours so they can play together and stay entertained for hours. It's also a nice way for you to catch up with friends while also spending time with your family. An added bonus to group camping is that you can split up meal responsibilities.
Taking your kids in the great outdoors is an awesome way to share what you love and get them interested in it too. By starting them young they will be so much more comfortable when they get older! Just don't forget your PRG270-6A that has great features like alarms, compass and barometer to keep you guys safe and on time!