A few fun and easy environmental volunteer projects to try this spring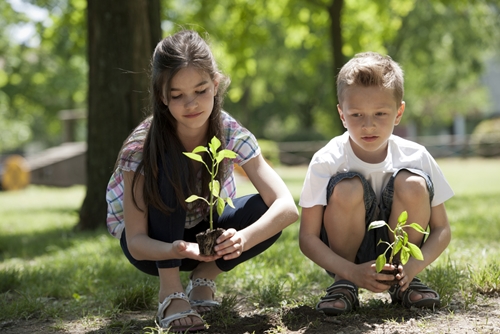 After a long winter of icy conditions and bitter temperatures, spring is finally here, and with it comes an opportunity to stretch your legs and get back outdoors. Folks around the country are likely eagerly awaiting a chance to grab their Pro Trek triple sensor watch and head out on the first trip of the season to go hiking, kayaking or any other activity.
An interesting but perhaps overlooked way to spend quality time outdoors is to volunteer with a nearby community group or charity. By selecting an environmental organization, you can get some fresh air while also helping mother nature. Here are a few ideas for how to get involved and make a positive impact.
Planting a tree
One of the easiest and most beneficial ways to do some good this spring is to find ways to plant a tree or two in your community. This can be done in your backyard as a family, with a community group at a nearby park or as part of a larger re-foresting or restoration project.
According to Tree People, there are some very important benefits associated with planting trees. In your home neighborhood, trees can provide shade and stabilize temperature swings, as well as serve to drink up excess rain water during storms. Not only are communities with trees more beautiful and attractive to birds and other animals, but it has been found that areas with more greenery experience less crime.
Spending a weekend afternoon planting a few trees is also a great opportunity for your family to learn about plant morphology and their impact on the rest of the world. Trees are very important in mitigating air pollution, including CO2 and other greenhouse gases that contribute to global climate change.
Start a garden
For anyone with a green thumb, gardening is another fantastic way to spend time outdoors while also positively impacting the environment. Not only can a garden be a fantastic home for backyard animals, but if you grow veggies or herbs that your family will enjoy, you can save on trips to the supermarket and on your produce bill.
AARP stated that joining a community garden is a great way to provide for needy members of your community as well as reduce the neighborhood's overall environmental impact. Locally grown produce that is maintained by volunteers is an unbelievable resource for neighborhood groups and food pantries.
Local, organic food does not require the pesticides or massive water use associated with large-scale agriculture. Likewise, the food does not need to be shipped across the country or overseas to reach your dinner table.
Clean up
Environmental degradation doesn't have to take the form of air pollution or resource exploitation, and unfortunately mismanaged trash or litter can have a very detrimental effect on local environments. This can be especially true for streams and other water ways.
Environmental groups often lead trail restoration and clean up projects in nearby green spaces or natural areas. This can involve picking up trash or removing invasive species that may be threatening local plants and animals. This can be an excellent volunteer opportunity to get some good physical exercise as well as make a positive impact on the world.
For anyone feeling especially eager or who has found that local organizations may not be involved in these sorts of efforts, it may be worth organizing a clean up project on your own. Advertise around town or at a nearby school, and target one park or outdoor area to focus on. Your community will benefit greatly from this sort of initiative. At the very least, it may draw attention to an important issue and hopefully foster more responsibility when it comes to throwing out trash and being responsible with waste.
You do not have to travel far to enjoy Mother Nature. You can look right outside your window and be able to see great opportunities to help your local community! Don't forget your ProTrek PRG270B-3 at home, it features tough solar technology and is water resistant up to 100m!