Avoid an accident: Practice snowmobile safety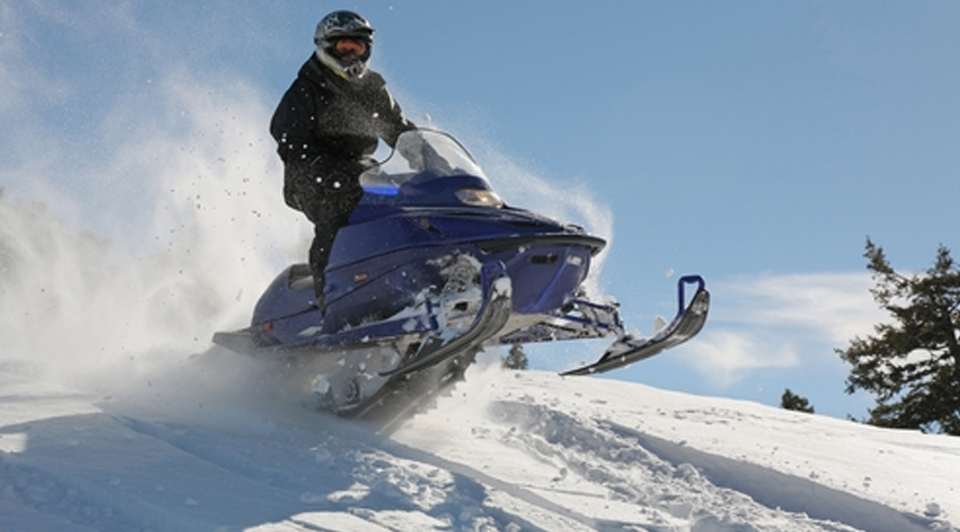 Check your watch thermometer. If your reading is in the single digits, then it's well into snowmobile season. In many parts of the northern U.S., Canada and Alaska, snowmobiles are a major part of daily life. Whether they're part of the recreational sport for the weekend or the way to get around snowed-in rural wilderness, snowmobiles allow people to travel great distances quickly, easily and safely - when used correctly.
If you didn't grow up on the tundra and aren't used to these half-track machines, it's important to learn about proper snowmobile safety. Here are a few simple tips that can keep any snowmobile novice from getting into serious trouble when their watch thermometer reads below zero.
Wear the right gear
Unlike hiking or cross-country skiing, you're not just dressing for the weather. You need to to consider the machine you're riding and your environment. For example, South Dakota's Department of Game, Fish and Parks advised snowmobilers against long scarves that may get caught in the tracks or moving parts and cause injury.
Additionally, you want to wear clothing that will keep you not just sufficiently warm for the outdoor temperature but also for the wind. South Dakota also recommended wearing a full helmet and goggles to prevent debris, such as twigs or ice, from hitting your face as you ride.
Consider taking a class
Some communities and states require that snowmobile riders take a class before they're allowed to ride. Whether this is required or not, it's a good idea to take one. Classes can teach you basic safety tips as well as local rules and typical riding patterns. You may be able to gain a bit of insider information by taking an optional class that let's you beat the crowds or avoid common areas of trouble on a popular trail.
Know the local laws
The laws and permit requirements where you ride are critical to your safety. If your fellow riders aren't following the laws or aren't licensed, they might cause an accident or trouble for you. Learn about what the regulations for passing private land are, what types of permits you need and if hunting is allowed, among other rules.
Check the weather and route reports
Never go out on your snowmobile without checking the weather. Whether you're riding the flat prairie land of Minnesota or the woods of New Hampshire, knowing the weather can be the difference between being trapped in the wilderness or making it home before a blizzard. Don't ride when the weather is severe or you risk being stranded and endangering others through rescue.
Keep your snowmobile in working order
Michigan's Department of Natural Resources recommended that every snowmobile rider ensure their vehicle is in optimal shape before riding. Not only will inspecting your snowmobile's mechanical parts help prevent a breakdown in frigid conditions, but it will also give you an extra chance to check your fuel and fluid levels.
Learn about the most common accidents
Talk to local officials about the most common accidents in the area. This will give you a good idea of which trees to look out for or bodies of water to avoid. Generally, high speeds, alcohol consumption and going off trail are leading factors in accidents and injuries while riding a snowmobile.
Bring a buddy
Like hiking or any other outdoor activity, it's always a good idea to bring a buddy. Not only will they give you good company, but if you run into trouble they can give you a lift out of there to find help. Additionally, you'll be there if they need you.
When out in cold you want to make sure you know your way back. There is nothing worse than being lost, hungry, and cold! So use your PRW5050BN-5 to help guide you back to home. You are able to track if the weather is changing with your Barometer and the compass will help direct you back to safety. It is one of the best pieces of gear to bring with you when you go out in the wilderness.