Best places to rock climb in California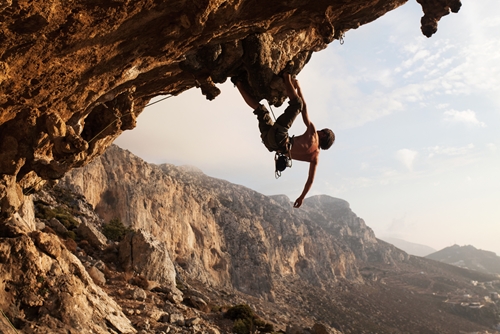 Aside from ideal beaches, near perfect weather and some of the nation's most bustling cities, California is home to a variety of spots ideal for the adventurous rock climber. Terrain throughout the Golden State varies, from rocky piers to idyllic plains, making it a perfect spot for this exciting pursuit.
If you're looking to visit the Pacific Coast, look into rock climbing at one of these exciting locations.
Stinson Beach, San Francisco
This area is well-loved by climbers, but can change as quickly as the rising tides. Constantly shifting weather conditions make this spot an exciting challenge for even the most seasoned climber, as fog, water and sand can all affect the trek. Climbers cannot, however, deny the rock quality on this beach, which can accommodate a range experience levels. Be sure to bring along your watch altimeter, which will show you just how impressive your climb was.
Goat Rock Beach, Sonoma
Travelers looking for a more adventurous pursuit should drop by Goat Rock Beach, which houses boulders ranging in difficulty from 5.2 to V10, according to Mountain Project. Climbers should be prepared to navigate courses and find new routes quickly, as these boulders are known for being a bit tricky for some. If you're traveling down the Pacific Coast Highway, be sure to drop by this spot.
Lassen Volcanic National Park, Mineral
How could an outdoorsmen resist a location with the word "volcanic" in the title? This national park is a favorite among rock climbers, as it features stunning views, iconic rocks and exciting challenges. Consider climbing boulders, hot springs or the 10,000-foot volcanic dome found at this site. Added bonus? These locations are ideal for any time of year, as the California sun keeps them warm in the winter. When you're done climbing - or if you simply want to revel in the spot's natural features - be sure to drop by any of the mountain lakes, which offer the perfect cool-down place after a long trek.
The end results of rock climbing are always rewarding. There is no greater feeling than reaching the top of a mountain and catching your breath while in awe of the scenery from atop. There are various locations you can choose from when making your decision on where to rock climb, but there is only one watch line you should choose from, and that's ProTrek. The PRW3000-2B is the perfect watch to take with you on your rock climbing journey as its many features are quick and easy to use so you can keep your eyes on whats important