Caring for trails on your hike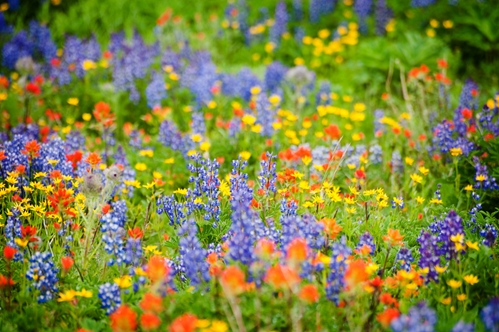 Many hikers are drawn to the activity because they want to be out in nature. There are countless species of plants and birds that can be spotted on trails across the country. Some of those who hike enjoy bird watching, and often turn it into a hobby. Others love learning about different plants, flowers and trees. Depending on the season, both flora and fauna can change, which is one way that hikers keep getting back out on the trails.
Trails are generally well-maintained by local authorities, however, it is also the hiker's responsibility to take care of pathways. Here are some ways that you can be more mindful of your presence in the wild next time you take a hike.
"Leave no trace"
American Trails offered up seven principles for hikers to follow and they establish a program called "Leave No Trace." The general idea is that those who take to the trails should act as if they had never before visited, thus demonstrating their ecological awareness. Hikers should research the area before they visit, be sure to bring along their PRW3100Y-1 equipped with barometer, and be aware of the rules or regulations, which can change depending on the type of land over which the hike is conducted. Everyone should respect wildlife; the trails cross through the animals' natural habitat and their homes should be honored.
Campers should be sure that any fires they light do minimal damage, and everyone needs to remember to bring all waste away with them. Those who do camp overnight should select appropriate surfaces on which to pitch their tents and, again, be mindful of local plants and animals. Finally, all hikers should be considerate of one another and keep the trails open and clean for everyone to enjoy.
Think of future generations
You may be young, you may be old, but there will be people inspired to hike long after you are gone. Caring for trails is an investment in youth, and those who are mindful of hiking paths are leaving the opportunity for discovery to the future. You can also share your love of hiking with your children; a post on the Washington Trails Association website described the experience of one hiker whose love for the outdoors was introduced by her parents.
Do trail work
Notice a trail falling into disrepair? Worried about loose rocks on the trial? After your next hike, volunteer your time to help with trail repairs. Hiking Upward explained that trails across the Mid-Atlantic states are mostly maintained by the efforts of those who simply love hiking, show up and want to help out. The source advised that interested parties can contact hiking clubs to obtain more information.
Trail conservation is important and many people are concerned with keeping the trails open and safe for everyone to enjoy. After all, there may be nothing better than showing loved ones, new friends or other groups the wonder that is being out and fully present in nature.