Fishing and kayaking: A match made in heaven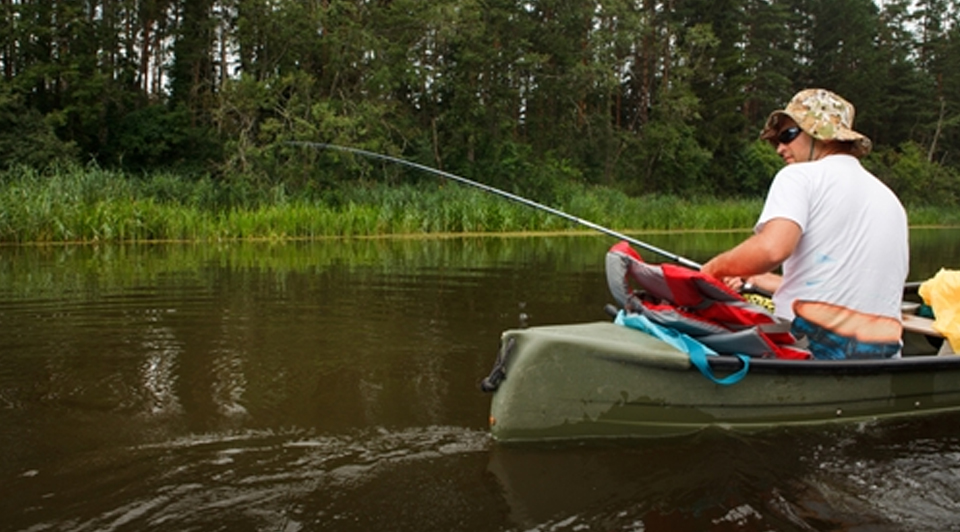 Kayaking and fishing are two activities close to the heart of many adventurers. While both take place in the water, not many men have seriously considered combining the two into one sport. However, a small segment of outdoorsmen have begun competing in kayak bass fishing - an activity whose name says it all.
This outdoor pursuit may require a specialized set of equipment and can-do mindset, but several seasoned adventurers swear by the practice, indicating that it's the best way to go about bass fishing.
Not convinced? Learn about how men continue to blend the sports into one activity.
An engaging combination
While kayak bass fishing, the outdoorsman stands on a specialized kayak and fishes from the comfort of his narrow boat. Some vessels are equipped with motors while others stick to the more conventional kayak design, but all provide the fisher with an authentic hunting experience. Jackie Smith, an NFL Hall of Fame tight end and fan of the sport, told Bassmaster that he enjoys the activity because it allows him a greater range of options when looking for fishing spots. Additionally, he told the source that the practice is much more exciting than traditional kayaking or fishing, as it adds a more challenging aspect to both activities.
"The kayak brings you back to the essence of fishing ... the thrill of exploring, the adventure of being out there, that special joy," Smith told Bassmaster. "That's its real appeal."
Kayak bass fishing forces the outdoorsman to fish closer to the water, requiring a greater sense of both balance and intuition, which are required for catching the best game. Some kayaks are equipped with modifications that are best suited for this sport while others may need a bit of tweaking, but kayak fishers should carefully examine boats and their specifications before participating in this activity.
Reaching those hard-to-get pockets
Bass boats may come with resources ideal for fishing, but kayaks are capable of navigating narrow rivers and streams where these fish are most likely to reside. The Associated Press reported on a group of avid kayak fishers, with one explaining that the boats can be easily directed through harsher waters, as well. For example, the man said if he were to come across a field of lily pads, his boat would be stuck - but his kayak could get through. When navigating waters in your kayak, be sure to bring your watch compass, which may be able to guide you through tricky tracks.
Fishing and kayaking are two great activities, but when you combine them it takes you to another level! Kayaking enables you the freedom to move around easily while still being able to hang out and leisurely fish. Navigation may become tough, but luckily the ProTrek PRW6000Y-1A will be able to aid you in finding your way back to shore. Make the combination of kayaking and fishing even better with the PRW6000Y-1A!