Great movies that outdoor enthusiasts will love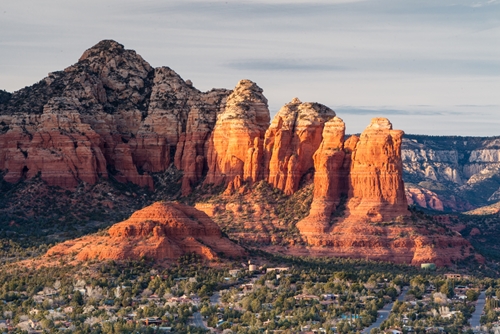 For anyone who loves to hike or go camping with their Pro Trek triple sensor watch, settling in for a movie night isn't always a top priority. Still, when the weather gets tough, even the most energetic go-getters may opt to stay home and catch a good flick.
Over the years, dozens of fantastic films and documentaries have been produced that capture the magnitude of the natural world and instill a sense of awe and curiosity. Some may be the product of Hollywood fiction, while others are pulled straight from real-life. Here are some of the best movies that every outdoor enthusiast will enjoy:
The Revenant
Directed by Academy Award winning director Alejandro G. Iñárritu and starring Leonardo DiCaprio, this film is the ultimate tale of survival. Based on true events, DiCaprio's character, Hugh Glass, seeks revenge against his son's assailant, according to IMDB.
DiCaprio's performance is one for the ages, as he beautifully portrays man's fragility in the face of an unforgiving mother nature. Unrivaled in its cinematography, the movie captures the American West with incredible delicacy and poise. Anyone who has spent time hiking or camping will certainly appreciate this film.
127 Hours
Fox Searchlight reported that "127 Hours" is the unbelievable true story of mountain climber Aron Ralston, who must save himself after becoming trapped in an isolated canyon in the American Southwest.
Played by James Franco, Ralston's arm is crushed by a falling boulder, and over the course of several days, his will and sanity are pushed to the brink. His escape and subsequent journey home are riveting and gripping, and Ralston's personal reflections throughout the movie add a harrowing touch of humanity and grace to an otherwise visceral and exciting movie.
Into the Wild
Based on the novel by writer and mountaineer Jon Krakauer, Sean Penn directs a wonderful movie about wanderlust and adventure, IMDB reported. Like "The Graduate," the film captures the restlessness of a college graduate, who is less interested in finding a job and paying bills and more interested in living a full, exciting life.
Christopher McCandless is a recent graduate of Emory University, who forgoes the usual path taken and opts to drive cross-country and up to Alaska to immerse himself in the natural world against his parents' will. Along the way, he faces difficult challenges and creates new friendships, though his sure headedness and resolve are put to the ultimate test when he arrives in Denali National Park.
Walkabout
The world was first introduced to "Walkabout" at the 1971 Cannes Film Festival, according to the show's website. It is an adaptation of a 1959 novel by James Vance Marshall, originally entitled "The Children".
On a family camping trip to the Australian Outback, a brother and sister are horrified as their father begins to go crazy, shooting at them and into the air, before he lights the family car on fire and takes his own life. By the next day, the two children are nearly incapacitated by the harsh desert climate.
An aboriginal boy finds the two children and they soon manage a rudimentary form of communication and build something of a friendship. Racial relations and the elements both provide incredible difficulties for the trio until the very end of the film.
Grizzly Man
IMDB reported that "Grizzly Man" is a breath-taking documentary that follows Timothy Treadwell and Amie Huguenard, a couple who has abandoned civilization to live among wild grizzly bears in Alaska.
Produced by the Discovery Channel, self-shot footage and interviews recapture the magic of the couple's time in nature and the horrifying events eventually lead to their demise. The film was universally cherished, though the subject matter may be a bit difficult for some audiences.
The ProTrek PRG300CM-4 not only features a thermometer, but altimeter/barometer and compass as part of Casio's Triple Sensor technology, completely solar powered and resistant to low temperatures of -10°C/14°F, making it the perfect companion for your own movie-like adventures.