How to Pack For a Long Hiking Weekend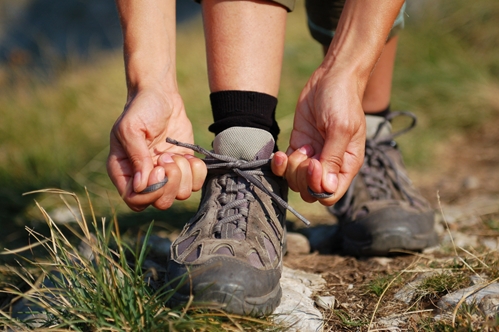 You know there's nothing better than leaving early on a Friday afternoon to head for the hills for a weekend full of hiking and camping. Fortunately, there are plenty of days left in the year where the weather will likely be pleasant in many parts of the country, so if you haven't had a chance to get away yet, there is time before winter. (If winter camping is your thing, though, by all means go ahead!)

But before you can hop in the car with your favorite soundtrack, and have sunscreen at the ready you will likely have to sit down and pack all your gear for the weekend. Then the fun starts: what to bring? What to leave behind? What do you think you might need but you're not sure? All of a sudden, packing up your hiking and camping equipment can be a bit daunting.
The American Hiking Society can be an excellent resource for what to pack on a long hiking weekend. For example, you should always bring a compass, map and, if you have it, some kind of GPS device and your PRO TREK PRG600Y-L equipped with digital compass to determine where you are, how far you have traveled and how far you have left to go. The Society also suggests items like extra water and a way to purify it, in case you are not staying at a campsite, a first aid kit, safety items like a whistle and flares and a knife or multi-purpose tool. They may not be as exciting as some of the other tools you choose to bring, but these handy essentials can help you out in a sticky situation. (Or if you simply forgot the can opener.)
Naturally, you will be bringing some kind of tent or shelter, food, water receptacles, appropriate footwear - break in those new hiking boots before taking your inaugural trip - food, a backpack and sleeping bag and jacket. The web site barefoottheory.com, presenting what it refers to as the "Complete 3-Day Backpacking Checklist," includes all of these items.

Remember additional things like a head lamp, cooking stove and equipment, eating utensils, a bear cannister, a trowel and travel-size versions of your toiletries, to at least attempt to freshen up. Or to simply brush your teeth and wash your face. Some people might also decide to bring a sleeping mat. While not absolutely essential, it will definitely make it easier to relax and fall into a comfortable slumber, especially if you are camping on rougher, rockier ground.
No matter where you're headed for your long backpacking weekend, it is a good idea to try not to over pack. Maybe that means going sans makeup for a few days, subsisting on more primitive cuisine, or forgoing some of the comforts at home. It will all be worth it, however, when you wake up in the morning and smell the delightful fresh air, take in some of the beautiful views on your hike, and experience a true sense of accomplishment and relaxation at the end of it all.