How to minimize your environmental impact on your next camping trip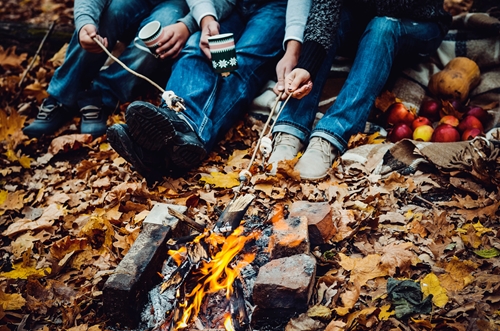 Getting out and exploring the outdoors is good for the body and for the soul, but unfortunately it may not be so great for nature. Often visitors to public green spaces may leave trash or gear behind, disrupt local plant and animal life or use a lot of natural resources during their trip.
Luckily, there are easy ways for you to make your next camping adventure a little greener. Here are some quick tips to try out.
Lower your carbon footprint
According to the Mother Nature Network, just getting to your campsite can take its toll on the environment, and for that reason, foregoing a long excursion in favor of a camping trip closer to home can make a noticeable difference. The exhaust emitted by your car can lead to localized air pollution as well as global climate change.
Once you've arrived at your campsite, reducing the amount of energy your consume will further lower your impact. The MNN stated that bringing gadgets like laptops or an air mattress may require you run your car for charging purposes.
Other than a cell phone and a good flashlight, limit the number of electronics you bring on your next camping trip. Not only will this lower your overall impact on the environment but it will help you relax and enjoy nature. Otherwise opt for items that do not require external energy sources. Your solar-powered Pro Trek watch is a good example of camping gear that doesn't require a car or portable battery to charge.
Reduce, reuse and recycle
Stocking up on brand-new camping equipment before leaving for your trip can add to your overall environmental impact. For anyone buying new items, Inhabit reported that many outdoor supply companies offer green products that will last a lifetime.
Otherwise, it can be helpful to borrow gear or buy items second-hand from Craiglist or thrift stores. Instead of paying for a brand-new sleeping bag, see if a friend or family member has one you can use.
It is also important to bring reusable eating utensils when camping. Instead of paper plates and plastic forks, invest in solid gear that can be reused again and again. Limit the amount of equipment you bring on your trip as well.
Look but don't touch
As important as it is to reduce the amount of consumption that goes on during a camping trip, being sensitive to nature while on the trail or at your campsite is also essential for minimizing any negative environmental impacts.
Respecting plants and animals will ensure that the surrounding wildlife is not too disturbed by your presence. Leave interesting rocks or plants in the ground, and keep a close eye on any pets or children so that they do not pose a threat to nearby critters.
Tread lightly
According to the MNN, how you set up camp can make a big difference on your overall impact. State and national parks often have established campsites for guests. Otherwise, it is best to set up your tent on gravel or packed dirt. In this way, you can avoid ruining the precious environment for animals and plants. For that reason, it is also best to stick to man-made trails as well.
Reserve America reported that a responsible campfire is also best for ensuring the great outdoors aren't degraded by too much human activity. Using everything from man-made fire pits and sustainable firewood are good green practices. As far as safety is concerned, be sure to let a fire burn completely and to spread any remaining ash out before leaving.
Picking up any trash and properly disposing of it is also critical for maintaining environmental integrity and leaving wild spaces as pristine and beautiful as possible for other visitors.
Leave less of a footprint and let the ProTrek PRW2500Y-4 guide the way with digital compass, and Casio Triple Sensor and Tough Solar technology, relying on solar power along the way.