How to take an affordable camping trip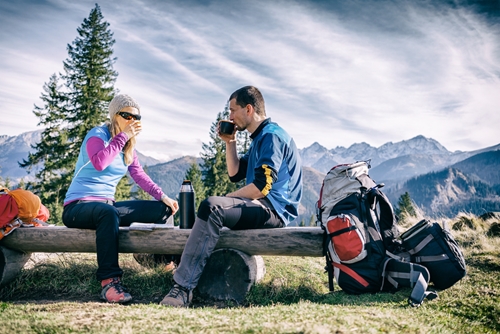 If you're looking to get away for a weekend, camping is always an excellent choice. No matter how many times you've experienced the great outdoors, you'll gain something new with each weekend spent sleeping under the stars. Not only is camping fun, but it can also be a very affordable vacation option. Use these tips to cut costs and take a budget-friendly wilderness excursion.
Pack strategically
Going on a month-long European cruise requires more than one suitcase - a casual camping weekend doesn't. Packing too much can weigh down your vehicle, increasing gas costs. It can also leave little room for people and essential items. Pop Sugar noted that you should make a list of what you absolutely need and avoid bringing too many extras.
When it comes to necessary camping items, costs can quickly add up. This is why it's a great idea to borrow as much equipment as possible. Call friends and family members who are notorious outdoorsmen and see if they have tents, grills, coolers and other must-haves that you can take for the weekend. If you're heading out with a group of friends, assign each member of your party a few essential items. This way, you can spread cost and responsibility around.
If you can't borrow all the materials you need, Active.com suggested purchasing used equipment from a reputable source. You can also re-purpose items you have at home. For example, don't bother buying sleeping pads and bags - simply set up yoga mats and use pillows and quilts to stay warm and comfortable. If you don't have cooking equipment specifically for camping, bring a few old pots and pans.
Pop Sugar explained that you should try to acquire as many multi-purpose and solar-powered items as possible, since these are extremely budget-friendly choices. Items that have more than one purpose help you pack lightly, while equipment charged using sunlight, like your solar powered watch, saves you money on batteries and portable chargers.
Cut food costs
It can be tempting to head to the grocery store before a wilderness weekend to stock up on "camping food," like granola bars, trail mix and hot dogs. Before you do this, however, it's a good idea to assess what you've already got at home. Many times, your pantry is stocked with plenty of camp-friendly specialties that will keep you satisfied and within budget. Chances are you've got plenty of bread, peanut butter and canned foods like beans and tuna, all of which are perfect camping fare. Lifestyle blog Just 2 Sisters noted that you should stick to purchasing bottles of water instead of soda and juice, which tend to be much more expensive.

Choose the right site
An easy way to cut costs is to stay fairly close to home when choosing a destination. Active.com noted that you'll save lots of gas money and ultimately have a similar experience to what you'd have if you chose a site 200 miles away. Additionally, try selecting a campground that's fairly primitive, with no electricity or running water. These extras typically cost more, so you'll be able to save money by bringing your own bottled water and building fires instead.
Pop Sugar recommended looking around for the less popular campsites in your area. The more well-known a spot is, the more people will want to vacation there and the higher prices will be. Many parks allow campers to set up for free at their own risk, meaning there won't be communal amenities or life guards staffing swimming spots. If you're a veteran camper with good outdoor skills, camping at one of these spots is a smart way to save cash.
If you are worried about cost Pro Trek has many affordable watches for under $200. The PRG270 is at a great price and still has so many great features. It is solar powered, low temperature resistant, 100M water resistant and has ver.3 triple sensor technology. Everything you need from a watch on a camping trip or any kind of outdoor trip.