Rewarding hobbies for outdoor enthusiasts to try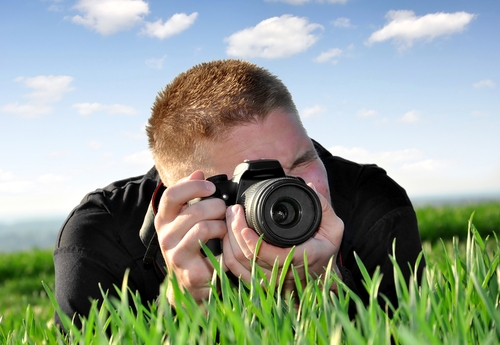 Pairing a new hobby with a love of the outdoors is a fun way to make your next hiking or camping trip a little more special. Some activities are excellent for learning more about the natural world, while others are great social pastimes and perfect for making new friends. Check out this list of hobbies to try if you spend plenty of time out on the trail:
Photography
This is an immensely rewarding hobby for anyone who spends a fair amount of time hiking or camping. Snap landscape photos of far off mountains or valleys, take in the beauty of a setting sun or get up-close and personal with a flower or forest critter. With the proliferation of smartphones, photography is also a great hobby because there are minimal added costs involved.
Taking pictures can also be a fun hobby because it is a way to document and celebrate the changing conditions in a given outdoor area across different seasons. Use your Pro Trek PRG300CM-3 with Triple Sensor technology to monitor weather patterns, and see if there is any connection to different photography conditions or outcomes.
Collectibles
Love the Outdoors found that a scavenger hunt is a fun activity to try when hiking or camping, but for folks who spend extended time outdoors, starting a collection can be a very interesting pursuit. Choose something that is easy to carry, won't damage or hurt the environment and is exciting or engaging. This may mean collecting rocks or tree leaves, as well as state park brochures or other souvenirs. You may even want to keep a journal to document when and where each item in your collection was found.
Geo-caching
With the use of GPS technology, hikers may be able to uncover hidden secrets and treasures in an activity called Geo-caching. According to the official website, Geo-caching is a worldwide treasure hunt network. Users share and document the location of hidden items around the world, with thousands of clues in a given city or area.
Before your next hike, you may want to log on and look for Geo-caching opportunities in a nearby park or green space. Bring a smartphone or GPS device and see if you can find a hidden secret.
Tracking
If the areas where you like to go hiking or camping are full of wildlife, brushing up on common tracks and prints can be very rewarding. With a keen eye and a bit of patience, you can begin to discover what creatures inhabit a given area, and perhaps learn a bit about what they've been up to. Spread out tracks may imply an animal was running, while smaller prints alongside larger ones would signal a family group.
Talk with a local expert or consult a guide book to learn about the different prints you may find in your part of the country. Grab a notebook or camera and document anything you find during your trip.
Foraging
Another fun activity to try for frequent hikers is to forage for wild edibles. This requires a bit of research beforehand, however. Not only is it critical that you understand all local rules and regulations, but you need to be sure you familiarize yourself with any plants that could be toxic or poisonous.
Grab a basket or plastic bag and see what you can find during your next outdoor adventure. During the late summer and early fall, you may come across all sorts of berries and other delicious edibles. During the cooler months, pine needles, cattails and other plants can be used to make herbal teas and other brews. Look for recipes and see what you can create.