Study: Walking in nature makes people happier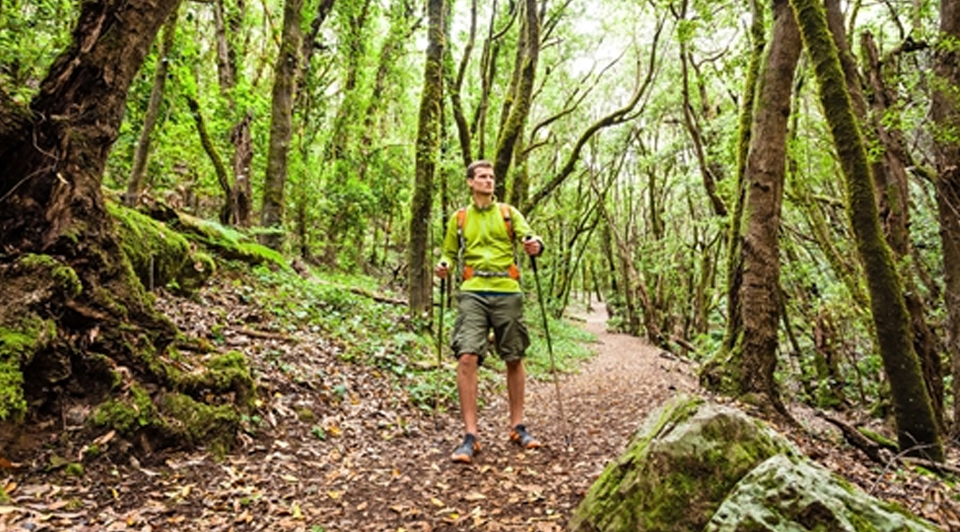 There are myriad benefits that come from a nature walk. Your physical health improves as you're basking in the serene sounds of the outdoors and putting your leg muscles to good work, but according to a new study published in journal Ecopsychology, your emotional health may see a significant boost as well.
Next time you're packing your bags for an engaging outdoor pursuit, be sure to schedule time for a leisurely stroll through the woods, as this may be crucial for improving your overall health.
Walking in nature can reduce stress
According to researchers from the University of Michigan and Edge Hill University, going for just one walk each week can have a drastic impact on one's mental and physical health. They studied a group of nearly 2,000 trial participants who went on walks as part of England's Walking for Health program. Those who went on at least one nature walk each week were significantly less likely to have depression or elevated stress levels, as the physical act of walking through nature allowed them to de-stress.
Sara Warber, senior author of the study and associate professor of family medicine at the University of Michigan Medical School, explained that the freedom permitted by walking in nature may have had a significant impact on the results.
"We observed behaviors of a large group, in which some chose to walk and some chose not to, instead of us telling them what to do," Warber said, as quoted by Outside magazine. "After 13 weeks, those who walked at least once a week experienced positive emotions and less stress."
Planning the perfect hike
To fully take advantage of this scientific breakthrough, you should be sure to set aside time for a stroll through nature next time you're hiking through the hills or biking down the banks. One of the most important considerations to make before your outdoor adventure is what to bring along, as the weight and size of your backpack may impact your journey. To fully prepare for your nature walk, you should take water bottles to keep you hydrated, but avoid bringing heavy objects - like bulky cameras or overstuffed lunch bags - that may impair your mobility. It is equally important that you keep your watch compass handy, as it will be able to guide you to and from civilization should you get lost on your trek.
It is important to stay healthy and get the exercise you need. With studies saying it helps to take nature walks to relieve stress and burn calories, the PRG270-1 is perfect fit. It's easy to get lost in the wilderness if you are not familiar with where you are. The built in compass and altimeter features will help you navigate through the wilderness should you get lost. No one wants to get lost. Pick up the PRG270-1 before your next nature walk!