Surviving extreme weather conditions while camping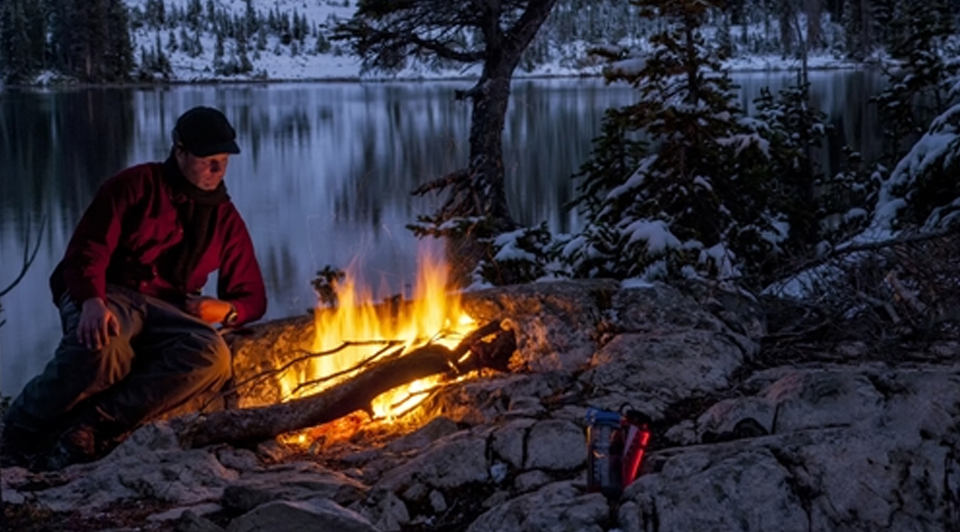 Generally, if you're living in a highly populated area prone to extreme winter weather, you know how to survive the cooler temperatures that come along with these months. People living in the North or Midwest who deal with snow, sleet and ice each winter may already possess tools and resources that will keep them warm and safe during a blizzard.
But what happens if you encounter this form of extreme weather while camping?
According to CBS News, the famed Farmer's Almanac is calling for another brutal winter, rivaling the record-breaking conditions many people had to face in the winter of 2013. While this weather can wreak havoc on individual homes and communities, the threats may be greater for outdoorsmen engaged in an outdoor pursuit during these months.
As you're planning your travels for the end of the year, keep the following tips in mind when visiting a region prone to this type of weather.
Equipment is key
Since the weather may inhibit your ability to complete certain tasks - such as building a fire, climbing a peak or carrying a pack - it's essential to bring along materials that can address concerns as they arise. If you've been hesitant about splurging on high-tech gear, this season may be the time to spend, as high-quality and durable devices may be the difference between life and death during extreme winter weather.
Apparel is arguably the most important aspect of your gear. You should be sure to bring along several layers that are both waterproof and long-lasting, as these will be essential for keeping you from freezing during the day and night. Additionally, if you're mountain climbing or traveling to a place with a high altitude, it may be wise to invest in a watch altimeter. This device can let you know if you've reached an ultra high altitude, which may have even colder temperatures than those to which you're accustomed.
Planning, organizing and updating
If you anticipate harsh weather, it's crucial that you inform a friend or family member about the details of your adventure. Write down the specifics about your location, your gear, your activities and your projected timeline. Establish certain points of contact, allowing the person to notify the appropriate agencies if they have not heard from you after a set period of time.
Camping during extreme weather conditions is not an easy thing to do but it is better to be prepared for it. With the PRW5050BN-5 you'll be able to handle whatever weather may come at you. The PRW5050BN-5 is low temperature resistant, water resistant up 100M, and also has a built in thermometer, compass and altimeter. This watch covers everything you may need to survive extreme weather conditions. Pick it up before you regret it!