Tips for saving money during your next outdoor adventure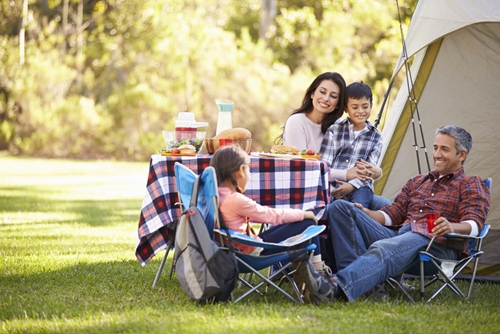 Spending time outdoors is free to enjoy, but for anyone planning a camping trip or larger excursion, the possibility for things to get a little pricey certainly exists. Some gear can be prohibitively expensive, and when you go through your supply list, you may find things getting out of hand.
By planning ahead and employing these clever tips, however, it's possible to have a wonderful camping trip without burning a hole in your pocket.
Pick your campsite properly
USA Today found that there is significant variation in the cost of reserving a campsite, even in the same state forest or national park. Some locations may increase prices by offering amenities like swimming pools or community events, while others may charge more based on the size of your vehicle.
Some families may prefer a campsite with lots of activities and perks, in which case it may make sense to pay a little extra. For other folks, selecting the most basic camping location is the best bet for enjoying the great outdoors without spending too much.
At the same time, when you chose to go camping can also play a big role in the overall price. Some weekends will be in high demand, while sacrificing a few vacation days to head out in the middle of the week could yield a more manageable cost. The Penny Hoarder also reported that less visited outdoor areas may offer special deals and promotions.
Be stingy when packing
The right gear can make all the difference in the world, but some folks may end up opting for expensive supplies they really don't need. Gently used, second-hand tents, sleeping bags and other items will be much more affordable than brand new alternatives, and unless you are camping in areas with serious inclement weather, they will be perfectly adequate.
By bringing your PROTREK PAG240T-7 Triple Sensor watch, you can also avoid bringing along costly or cumbersome weather tech and save on items like a compass or altimeter. Likewise, there are many apps that replace expensive trail guides and survival resources.
USA Today suggested planning activities that are low-cost as well. Many campsites offer all sorts of fun things to enjoy such as hiking and biking. These can be done for free, while other things such as fishing or boating may be relatively inexpensive. Build a schedule full of these activities so that you can avoid more costly options and keep costs low.
Live off the land
This tip takes a bit of planning and research but can make your camping trip more enjoyable while also reigning in a few costs. Before foraging for food or harvesting any firewood, it's critical that you look up the restrictions and caveats associated with a specific campground. That way you can stay safe and out of trouble while also making your outdoor excursion a little more rugged.
Fishing is an excellent way to have a home-cooked meal around the campfire while simultaneously saving money on your grocery bill. Your friends and family can make a full event out of catching, preparing and cooking your dinner for the evening.
Other items, such as firewood and wild edibles can be collected, though this requires more caution. Be sure you understand which plants are safe to consume before tossing together a forest salad. Likewise, chopping wood needs to be done safely to avoid injuries, and there may be certain rules related to where and how to collect firewood. Once you've made sure you are being safe and operating within the rule book, however, these are both excellent ways to lower any costs associated with your trip and to get closer to the natural world in the process.