3 nature hot spots that are completely off the grid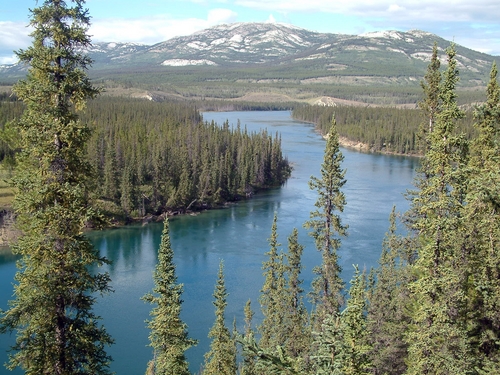 Do you hear that? It's the yearning call of the wilderness. It's calling the grizzled frontiersman in you, telling him to jump up from the desk chair and get back to his roots.
It's high time for a trip. When you're answering emails, playing phone tag and surfing the Web for 90 percent of the year, sometimes the best vacation is a little time off the grid. Think back for a moment to the last time you were someplace that didn't get reception or a WiFi signal - the last time you were wrapped in the sweet embrace of pure solitude. Has it been a few months or a matter of years?
Today, getting away from it all is a luxury few people get to experience. Now's the time to change that. Grab your watch compass and a map because there won't be any GPS signal where you're going.
Here are a few of the best slices of hidden wilderness for a camping trip.
Terlingua, Texas
Pack lots of extra water and grab a pair of sunglasses - the deserts of Terlingua aren't all that forgiving on the body. But the same can't be said for the soul. This secluded section of West Texas is a beautiful expanse of unfiltered nature.
Looking out among the canyons at sunset is enough to recharge any weary city goers batteries, but it's the stars at night that will really blow you away. Billions of bright blips painted against the sweeping galaxies and nebulas - you'll never look at the night sky the same way after this trip.
Alaska and the Yukon
The only thing Terlingua needs is the majestic glow of the aurora borealis, but you'll have to head to Alaska or the Yukon for that. They don't call them the Northern Lights for nothing.
Going off the grid isn't just something that you can do in Eastern Alaska and the Yukon. It's a part of the culture there. Boondocking, which is basically driving a camper to the most secluded area you can find and camping for the night, is a welcome part of the lifestyle for thousands of wilderness enthusiasts up North.
What makes it even more promising, however, is the mind​-blowing size of the public lands free to camp on. Alaska is absolutely enormous and sparsely populated to boot. You won't have any trouble dropping off the grid and soaking up the gorgeous sights out here.
Oaxaca, Mexico
If only there were an off-the-grid location with some beach space and a cozy hammock. Look no further than Punta Placer in Oaxaca. Mexico has over 6,000 miles of coastline land - there was bound to be some secluded territory, right? This hidden resort consists of 6 bungalows that don't have a TV, telephone or wireless connection to be found.
And don't let the word "resort" fool you. This is a paradise for nature buffs. It's located just a stone's throw away from the Oaxaca rainforest, which are perfect for a little careful exploring. Or you can always surf your stress away if you're looking for a little activity close to home.
Sometimes you just need to leave your phone behind and really immerse yourself into nature. The only technology you need on you is your Pro Trek watch. The PRG270-1 will send you alerts of weather changes and that is the only notification you should be getting from technology.