5 places to hike this fall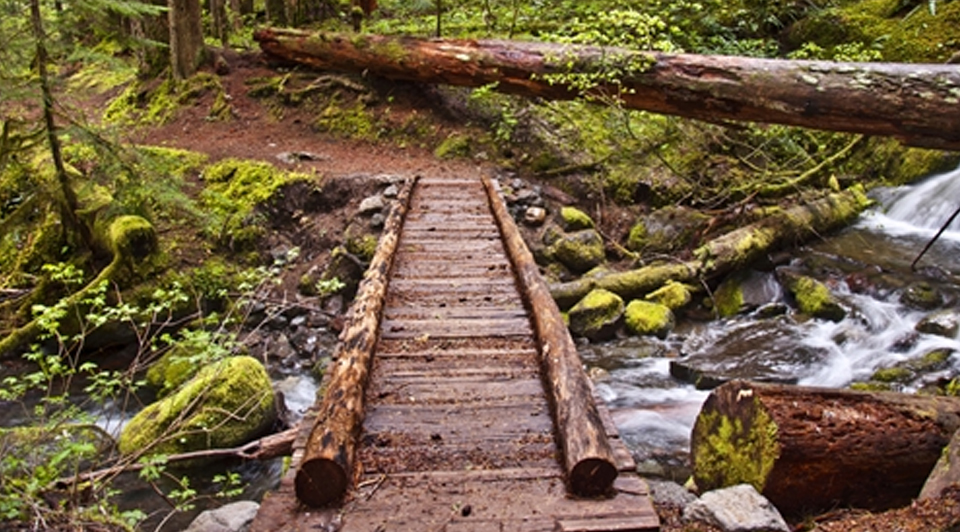 Few sights are more beautiful than the outdoors during the fall. Colorful leaves, changing landscapes and earlier sunsets make these locations ideal for embarking on your favorite adventurous pursuit, whether you prefer camping at a national landmark or rock climbing some of the nation's most challenging routes.
While autumn offers ideal temperatures for many different outdoor adventures, this season is perfect for those looking to go on a scenic hike. Be sure to have your watch compass, trusty water bottle and can-do spirit at the ready as you embark on the following trails this fall.
1. Willamette National Forest, Oregon
Surrounded by tranquil waterfalls, fantastic foliage and conditions that represent the epitome of fall weather, Oregon presents the perfect climate for fall hiking. If you're planning to visit this region, look into the various trails that are found within the Willamette National Forest. According to the Great Outdoor Recreation Pages, hikers who are seeking beautiful spots can stop by the Sahalie Falls, while those who are more concerned with adventure can drop by the lava fields and volcanoes located in the area. Additionally, there are several different mountain ranges to choose from, allowing hikers of all skill levels the freedom to choose the perfect route to match their needs.
2. Doubletop Mountain, Maine
Boston.com reported that this hiking location is ideal for hikers who want to experience the myriad colors of fall against a natural landscape. The source described Doubletop Mountain in Maine as the "perfect backdrop for a photographer," noting that its hardwood forests and crystal lakes only grow more beautiful during the seasonal shift. Those who want an authentic taste of fall should venture down the Doubletop Mountain Trail to interact with wildlife and view the Northern scenery. However, for those who want a more adventurous pursuit, consider hiking down a different path.
3. Rocky Top / Thunderhead Mountain
It's hard to deny the beauty of a location that has already been immortalized in song. The Great Smoky Mountains span across two of the most scenic Southern states, Tennessee and North Carolina. While there are dozens of trails to choose from, consider traveling down the one that inspired the unofficial song of Tennessee, "Rocky Top." This 14-mile excursion brings travelers up and down uneven mountain terrain, through luscious terrain filled with plants and animals native to the South, and across some of the most scenic views in the U.S. Don't forget to bring along your watch altimeter, as you'll want to see the varying heights that span across this impressive range.
4. Ipswich River Wildlife Sanctuary, Massachusetts
Adventurers who want to blend hiking with other adventurous outdoor pursuits should consider visiting New England's Ipswich River Wildlife Sanctuary. Here, visitors can not only walk along the areas challenging yet beautiful trails, but they can also explore the wetlands by renting canoes. Be sure to prepare for the various animals you'll encounter during this trek, as you're likely to come face-to-face with some of the forest's proudest residents.
5. Mammoth Cave National Park, Kentucky
Kentucky's Mammoth Cave National Park is one of the state's largest and most popular destinations. Spanning an impressive 84 miles, the park is ideal for exploring by walking, biking or - if you feel so inclined - horseback, according to the National Park Service. Ranging from scenic routes to more advanced hiking trails, adventurers have a variety of options to choose from. Those who wish to spend the night in the rugged outdoors can plan for a more extensive trip, not only walking down the underground trails provided by the cave, but also exploring those above ground.
With Fall right around the corner, leaves beginning to change and days getting cooler, makes for perfect hiking weather. Now is the time to pick up the PRG260-1. With features like a compass, thermometer, and altimeter all built into the watch, it'll make it hard to get lost on your hike. Make sure to pick up the PRG260-1 before your next hike. We don't want you to get lost out there!