Do you know the Seven Summits?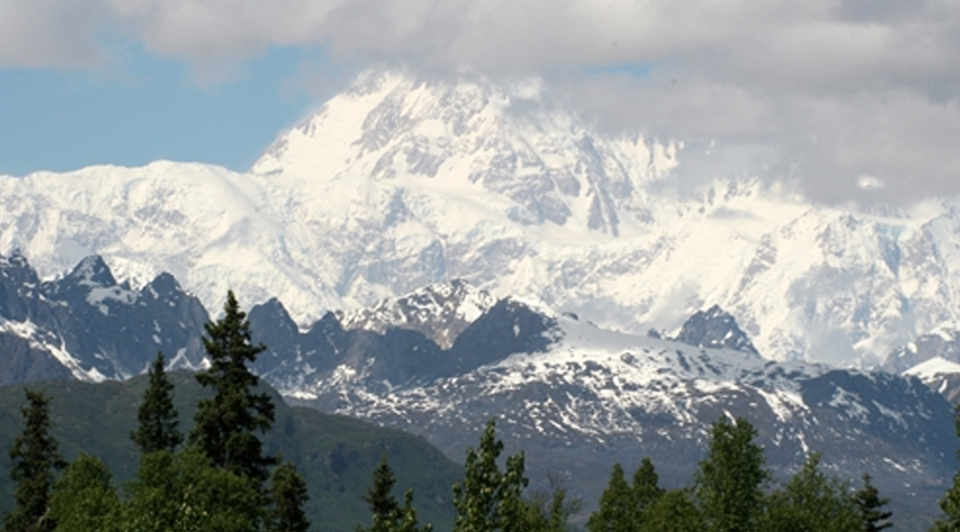 If you've ever done high-altitude mountain climbing, you've likely heard of the Seven Summits. If not, the Seven Summits refers to the challenge of climbing the tallest peak on each of the seven continents. It can be dangerous, expensive, time-consuming and, most of all, extremely difficult, but for many it's the ultimate climbing adventure. Here's a breakdown of each of the seven peaks, where they're located and what you need to know before tackling each.
1. Everest, Nepal - Asia
The tallest and most famous mountain in the world, Everest is of course one of the Seven Summits. Standing at 29,035 feet, it's thousands of feet taller than the next-closest peak on the list.
Although many more people have climbed Mount Everest recently than in the past, it's high altitude and weather still present plenty of dangers and make it a risky ascent. Plan on spending several thousand dollars and cutting out a significant amount of time for this climb. Also, make sure you have your watch altimeter handy and plenty of low-oxygen training so that you're ready for the health complications that climbing above 29,000 feet can cause.
2. Aconcagua, Argentina - South America
The second-tallest mountain on the list is Aconcagua in Argentina. It's just about 300 feet above the second-tallest mountain in the continent, Ojas del Salado, but at 22,840 feet it's nothing to laugh at. RMI Expeditions explained that it's the largest peak in the southern and western hemispheres, as well as the largest outside the Himalayas. There are both technical and non-technical climbing options for this mountain, but either way it's tough with difficult weather and its extreme height.
3. Denali, U.S. - North America
The tallest mountain in the U.S. is also the tallest in North America. Alaska's Denali, also referred to as Mt. McKinley, is about 20,300 feet. It is well-known for its nasty weather that brings low temperatures and feet of snow. It also has a relatively low success rate, due to the elements. It's less expensive to climb than Everest and may be a good starting point for North American mountaineers.
4. Kilimanjaro, Tanzania - Africa
This famous African peak is just under 20,000 feet at 19,339. Kilimanjaro is a volcano, but a climber's danger doesn't come from eruption but attacking the mountain in the wrong way, according to Alan Arnette's website about climbing the Seven Summits. Going slow and paying attention to the weather are keys to success, he explained. Also, climbers are required to go with local guides who can help navigate the dangers.
5. Elbrus, Russia - Europe
There's some debate about what Europe's top peak is. Elbrus, at nearly 18,500 feet, is the tallest, but as part of Russia in the Caucasus mountains, some consider it Asian. Others point to Mont Blanc, along the border of France and Italy, as the tallest mountain in the continent at about 15,770 feet.
6. Mount Vinson - Antarctica
The hardest part about this mountain may be getting there. Just south of South America, in Antarctica, Vinson is about 16,000 feet tall. It's relatively easy to climb and the altitude is not too difficult.
7. Carstensz Pyramid, Indonesia OR Mount Kosciuszko, Australia - Oceania/Australia
There's also debate over whether Mount Kosciuszko in mainland Australia should be one of the peaks or Carstensz Pyramid in Indonesia. Carstensz Pyramid is higher at about 16,000 feet, but it's not technically in Australia. Australia's Kosciuszko is just over 7,000 feet. People have climbed the Seven Summits using both or either of the mountains.
The Seven Second Summits
Critics of the Seven Summits have said that climbing the second-tallest mountains in each continent would be more impressive because many are more technically challenging than the tallest peaks, such as K2 in Pakistan compared to Everest.
If you are the type of person looking for a great outdoors adventure you already know that having the right gear is one of the most important things. Knowing the the altitude and weather patterns is crucial especially when you are up in the mountains. The PRW6000Y-1A is a great watch to have when outdoors. With its version 3 triple sensor technology and your data is fast and precise. You don't want to be messing around with a billion gadgets that take forever to give you your data. Your time should be sent looking at the mountains that you just accomplished climbing.. not your tools!