Explore the marvels of Glacier National Park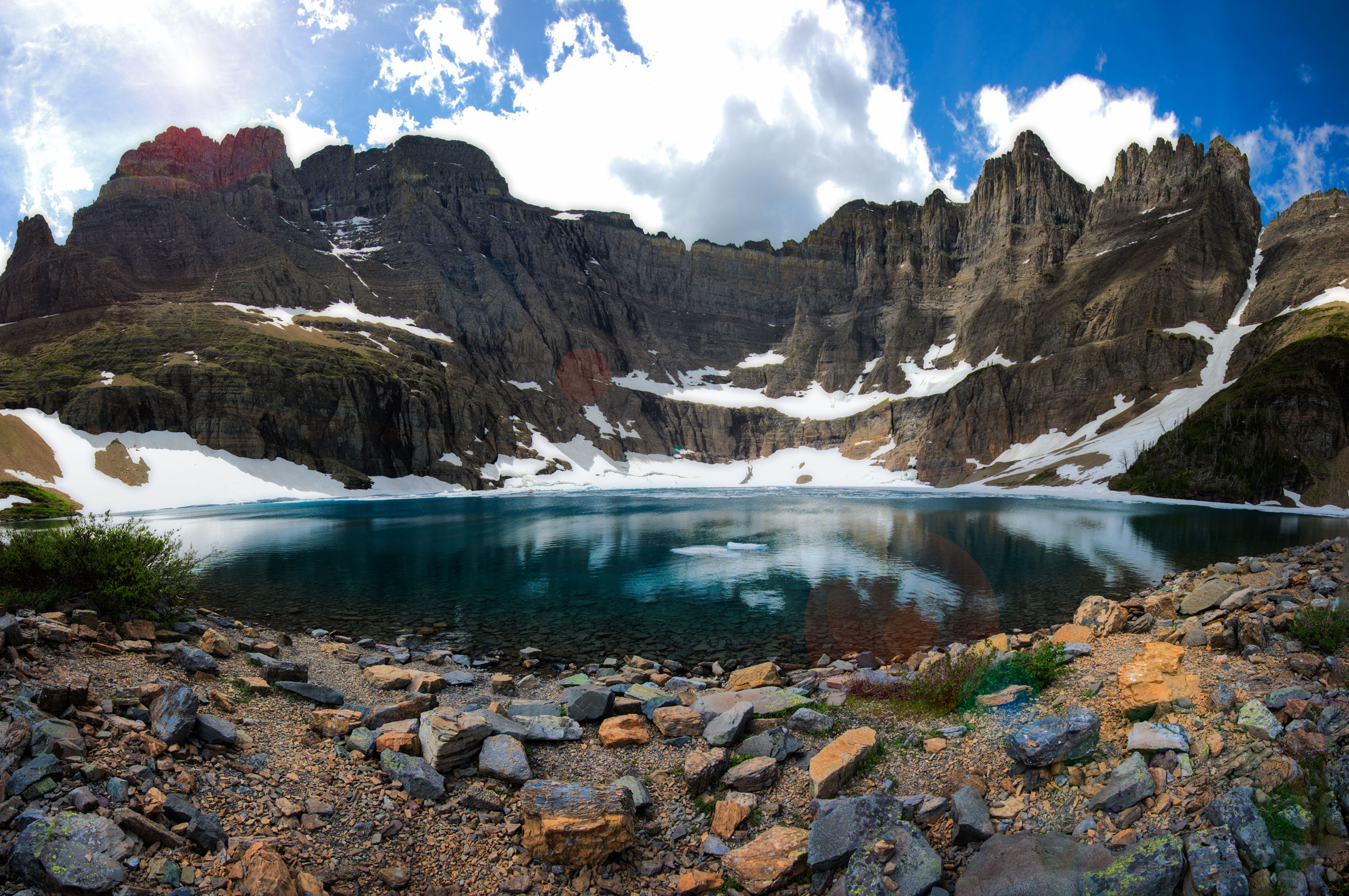 The many national parks of the U.S. serve as great opportunities for outdoor adventurers to strut their stuff, whether it's climbing the most rugged trails through thick woods, rafting through fierce whitewater currents or making their way up mountain faces, pickaxe swing by pickaxe swing and handhold by handhold. But few of these protected areas are quite as stunning or boast as diverse a set of natural features as Glacier National Park.
Located in the town of West Glacier, Montana, amid the peaks of the Rocky Mountains, Glacier National Park encompasses more than 1,500 square miles of forests, valleys and mountains, with enough possibilities for outdoor activity to keep dedicated explorers busy for days. Because of this, it will be prudent to plan out an itinerary for adventures through this marvelous location well in advance, as well as to stock up on necessary gear, from rope and climbing equipment to a solar powered watch and other state of the art accessories to optimize your exploration.
Let's take a few minutes to break down the essential sights of this national park and everything else you should know before a visit:
Crown of the Continent
It's vital to understand Glacier National Park's role in the North American ecosystem. Due to its function as the headwaters for streams that eventually reach the Hudson Bay, the Gulf of Mexico and the Pacific Ocean, it is referred to as "Crown of the Continent." The park is not simply a protected portion of the U.S.'s natural grandeur - it's also part of what keeps the country's ocean-dwelling wildlife alive.
Namesake of the park
Glacier National Park is best known for - you guessed it - its majestic glaciers. Some of these, like the Jackson and Bigfoot Glaciers, are visible from Going-to-the-Sun Road, the auto route passing through the park, while visiting others requires some significant hiking. According to The New York Times, there were 25 glaciers in the park as of 2011 - a notable decrease from the 150 glaciers documented approximately 150 years ago.
Major sights to see
Considering this park's vastness, it's unlikely that you'll see all of it in one trip, or even in several. Here are some essentials to help you get started:
- Going-to-the-Sun Road: As previously mentioned, this road cuts through the midpoint of Glacier National Park, running west to east almost 50 miles. It's ideal for bicyclists, though closed to them from 11 a.m. to 4 p.m. from June 15 to Labor Day, according to USA Today. Certain winter weather conditions may also lead to its closure.
- Lake McDonald: This massive lake - 10 miles long, 500 feet deep - formed by glacier carving, is the starting point for the Avalanche Lake and Trail of the Cedars hiking routes. The latter, due to its broad accessibility, will be great for novice hikers.
- Many Glacier: You'll need a vehicle or park shuttle to reach this gorgeous area. The Grinnell Glacier and Iceberg Lake trails begin here and are two of the most popular in the entire park. Black and grizzly bears, as well as bighorn sheep, are frequently seen. As the NPS stresses, don't feed any of these animals and keep your distance from the grizzlies.
- St. Mary Valley: Home base for the park's Native America Speaks cultural education programs, St. Mary contains an eponymous lake created by glacier runoff, and is known for its wide range of forest and mountain terrain.
- North Fork: Because it can only be reached by driving on dirt roads, this is one of the park's least-trafficked areas. However, if you've got an SUV, it'll be worth your while to head to North Fork. The vast forests. tranquil lakes and rare bird life are enough to take all but the most jaded hikers' breath away. You'll need to pack food and water due to North Fork's lack of visitor services, and a watch compass will come in handy as you navigate this area.

Entering the park and knowing basic rules
For much of the year, it costs $30 to enter Glacier National Park and be permitted to park a vehicle and explore for up to seven days. During the winter - from Nov. 1 to April 30 - this is discounted to $20. As the National Park Service official park website explains, you can also buy annual passes for $50, which is useful if you plan on repeat visits to cover as much of the park as possible. Camping fees aren't included with this rate, and vary based on length of stay and other factors.
Those looking to explore during the day but enjoy the comforts of indoor sleeping each night must make lodging reservations well in advance. Finally, if you want to cruise the various bodies of water in Glacier National Park on your own boat, that will also require a permit and reservation when the waters are reopened. The NPS currently has them closed to all motorized boats while it deals with a plurality of mussels.