Explore the outdoors in the spirit of spring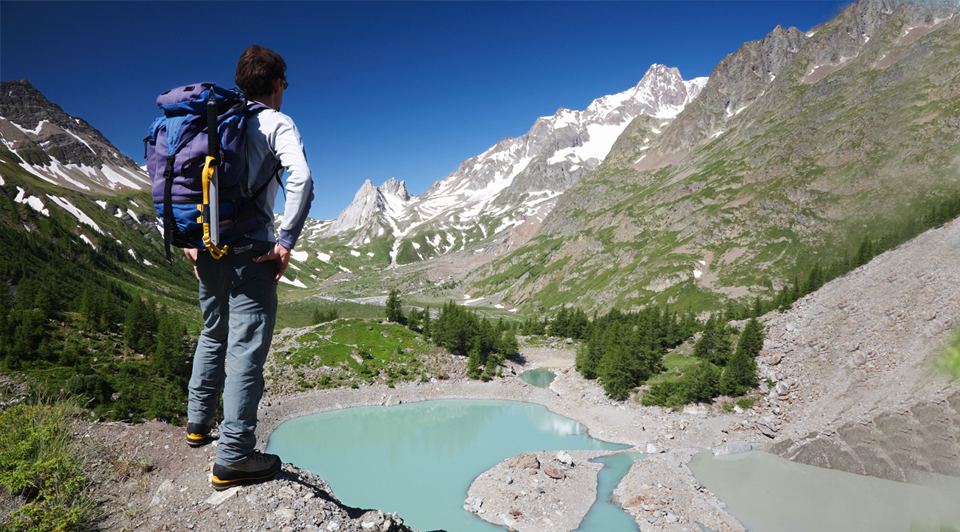 By now, spring is well on its way and you're probably thinking about getting outdoors for an adventure as soon as possible. If you've been cooped up all winter, your excitement is definitely warranted - there are few better times to venture into the wilderness than when the first signs of spring begin to show up. Dust off those hiking boots and pack plenty of peanut butter and jelly sandwiches, because you'll be hitting the mountains with plenty of energy to burn from staying indoors for months on end.
To make your spring hiking experience the best it can be, you'll need to make some changes to your adventuring wardrobe by cutting out that heavier winter gear. That's right, you won't be needing five layers of shirts, sweaters, jackets and windbreakers when the weather starts clearing up. Store those winter staples for next year and keep the essentials for the spring - a few breathable athletic shirts, lightweight fleeces and a pair of comfortable cargo pants are more than enough to last you until the summer, when you'll need to pare things down even more.
As far as accessories go, feel free to leave behind some of the winter necessities when you hit the trail this spring. No need to pack a subzero sleeping bag or tent built to withstand whipping December winds, but remember to bring enough insulation to make it through some of the colder nights that this season can serve up unexpectedly. Longer journeys also require more coordination regardless of the weather - don't think that springtime gives you a free pass to throw caution into the wind. Plan ahead and always bring a watch compass along to stay on track.
In the spirit of spring why not reach for something bright to really liven up your mood like the PRG270-4. Its bright orange case will have smiling as you travel through your favorite trail or camping ground. Not to mention the fact that it'll keep on the right path since nature seems to always be changing and the trail you normally take might look a lot different than last spring. Why wouldn't you want to look great and be smart when you're out?