Hit the slopes with style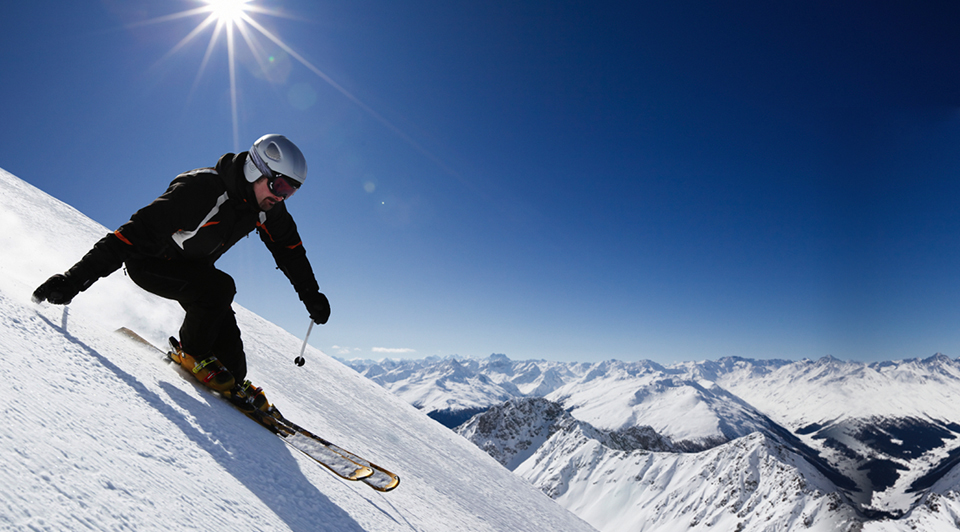 Once you've tried skiing or snowboarding for the first time, you'll know right off the bat whether you have found a lifelong love. For many, the thrill of barreling down the side of a mountain without a care in the world is simply unbeatable. Even a day trip to a local mountain can be an adrenaline-pumping way to take a break from work and the daily routine. But if you're just getting with the program, you'll need to make sure you have the right gear to ensure that you remain safe and stylish when carving up the slopes.
It is always smart to start with the basics. Once you've found a reliable pair of skis or a board that fits your style and level of experience, begin to check out protective gear that will give you peace of mind when making those bold turns and jumps. Find a helmet that fits snugly without restricting your head movement and pair it with some goggles that offer sufficient UV protection while keeping your line of sight clear. While a ski mask may not be the most fashionable item of all time, it may save you a lot of discomfort if you're skiing on an especially cold and windy day, so look into grabbing one as well.
For those mountaineers who like a little more danger in their skiing and snowboarding trips, make sure you have the heavy-duty gear necessary to take on those black diamond trails. Find an extra-protective outer shell to fend off wind and snow, and don't forget to bundle up with enough layers to keep you warm underneath. Also grab a feature-rich sport watch to keep an eye on the altitude of your adventure.
The PRG270D-7 is the full package. Smart, Strong, and good looking. It has all the tough qualities of an unbreakable watch and with its metal band it will keep you looking great as you sip some hot cocoa after the hitting the slopes. Not to mention with its compass and Barometer you will always be able to find your way safely back so you never miss a moment of excitement.