How to survive a snow storm outdoors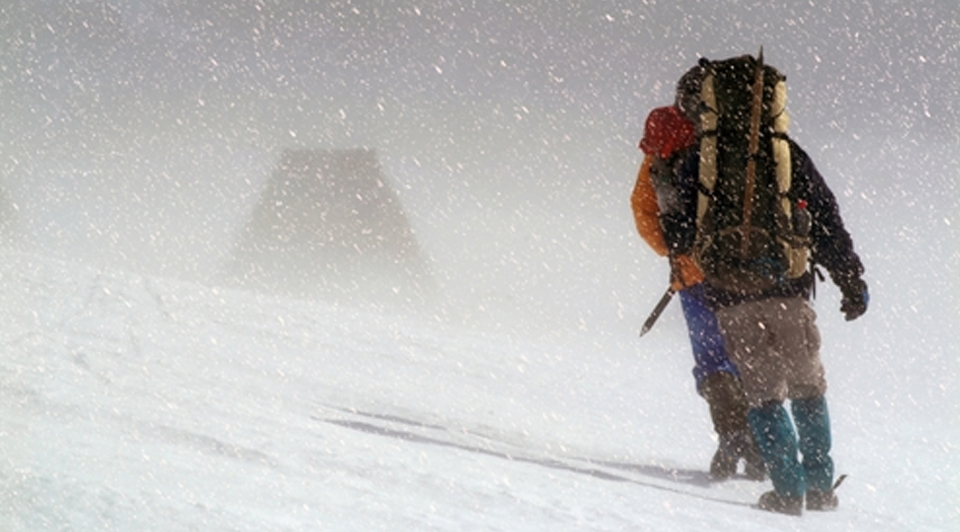 As severe winter weather continues to ravage the country, many outdoorsmen may be wondering how they can survive in extreme conditions should they find themselves stranded in the snow. There are a few ways to avoid becoming stuck in such positions, like keeping a close eye on weather patterns and avoiding outdoor locations prone to snow or ice.
But adventurers who anticipate they may encounter a snow storm or blizzard during their trip should keep the following guidelines in mind to ensure they remain safe during any unfortunate weather circumstances. Load up on nonperishable food and insulated tents, because you'll need them to stay warm in chillier areas.
Gear up
When it comes to surviving a snow storm, you'll want to pack your bag full of items that can prevent frost from affecting your body and help you reach out to emergency services as needed. This means you'll want to bring along blankets, insulated sleeping bags and heated lamps for the nighttime. You'll also want to load up on items that can improve communication and direction, such as a watch compass, maps and two-way radios.
Find shelter
Brisk temperatures, freezing winds and sheets of snow can all present hazardous conditions for outdoor travelers, especially when all three occur at the same time. To minimize the potentially life-threatening impact of the weather patterns, it's imperative that you seek shelter as soon as possible. This means once you get wind of perilous weather heading your way, you need to find somewhere to hunker down until it's safe to travel.
If you have a tent with built-in insulation, this will provide adequate shelter in the storm. However, sturdy structures - like homes or buildings - are recommended, as they provide the infrastructure that can prevent wind or ice from permeating the walls. If you've got a car nearby, this may also be a safer option than finding in a natural structure like a boulder or ditch.
Bundle up
Wrap up in your blankets, sweaters, extra clothing items and whatever else you can get your hands on. The outdoor temperatures will continue to plummet during a snow storm, which means you need to cover as much of your body as you can to protect yourself from harmful conditions like hypothermia or frostbite.
Make contact
Communicating with the outside world is crucial when you're stuck in a blizzard outdoors. This is particularly important for your survival if you're stuck without transport, like if you can't access your car or it becomes immobile due to the weather. During this time, use any devices you brought along to your disposal. Flares may be a last resort, but you'll be grateful for them if your cellphone or radio doesn't work. Before leaving for your trip, tell someone exactly where you plan to travel. They'll know to contact the authorities if you haven't been heard from over a set course of time.
Hydrate often
The temperatures may be low, but that doesn't mean your body doesn't still need plenty of water to stay healthy. In fact, hydration is even more important when temperatures dip to dangerous levels, as it can keep the body from succumbing to harmful conditions.
"Dehydration is a very dangerous thing in a survival situation," explained Charles Dornford, a staff sergeant and cold weather survival instructor at the United States Air Force, to The Weather Channel. "Once you are dehydrated, you are much more likely to get frostbite and hypothermia. You will also not be thinking clearly and may start making poor decisions."
If you're ever in a situation like this one, it's important that you are always prepared. If you're wearing a PRW5100-1 Protrek watch, you'll never be blindsided by a severe storm again. You can quickly find shelter with it's compass feature and it's installed thermometer will warn you of a substantial decrease in temperature!