Kayaking is all about location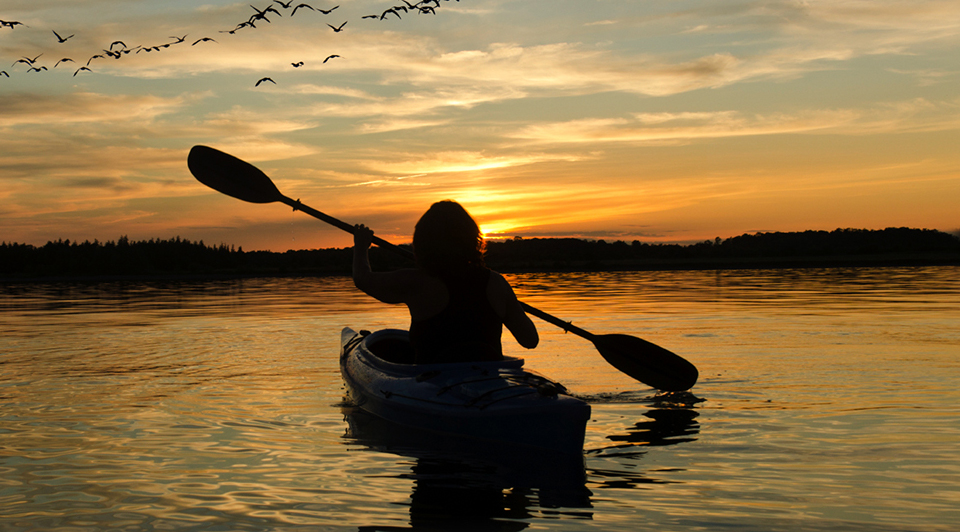 With the sun blazing above and the days getting longer, coming up with ways to cool off is becoming a top priority for some. If you're a guy who doesn't mind getting a little wet in the process, it might be time for you to give kayaking a try. Although it can be a little rough-and-tumble, there's no better way to enjoy the water than by drifting through placid lakes or careening down a rushing current.
But where to go? According to Necky Kayaks, there are plenty of places in the U.S. to enjoy a weekend of nothing but the boat, the water and a double-sided paddle.
Acadia National Park, Maine
With 325 miles of water , this destination is perfect for all skill levels. Whether you're a kayaking pro or are just getting your feet wet, get ready to explore a beautiful, scenic view of all the East Coast splendor that Maine has to offer. Gorgeous cliff faces and lush, vibrant bays make this trip worthwhile if you're looking for a little relaxation with your adventure.
Glacier Bay, Alaska
Nothing represents a reprieve from the heat quite like a trip through a glacier field. According to the source, the Grand Pacific Glacier, just off the coast of Alaska, has carved a trail perfect for kayak exploration, allowing you to drift through 3.28 million acres of pure, ice-filled tidewater. Make sure you bring your watch thermometer while you're here, and it wouldn't be bad idea to bundle up.
According to Travel Alaska, the summer temperature in this section of the globe can range from 60-80 degrees Fahrenheit, but when the sun dips behind the clouds, the air can drop suddenly. Nighttime, especially, is chilly, and you'd be wise to pack a warm change of clothes if you plan to camp nearby.
The PRW2500R-1 is the perfect watch for water sports since its 200m water resistant. It has all the essential tools for being outside in any temperature. This sports watch is low temperature resistant which is good in -10C/14F. It can handle strong water resistance for river trekking & rafting where one would encounter strong water pressure. The addition of tide & moon graph/data provides convenient information for sea kayaking and fishing.