Nature enthusiasts will love these National Wildlife Refuges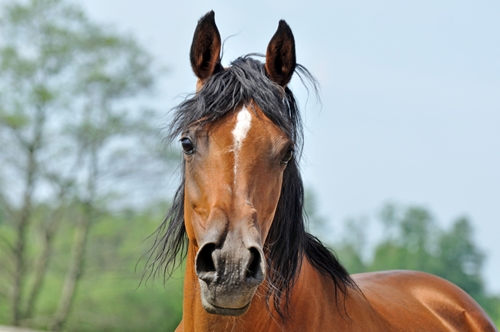 A hiking trip through the great outdoors is good for the mind, body and soul, but for outdoor enthusiasts, the opportunity to see rare and beautiful wild animals up close is another invaluable perk. America's most quintessential animals thrive in our national parks and state forests, but to see the best and most majestic animals, scheduling a visit to one of the country's many wildlife refuges is your best bet.
Wildlife refuges are home to some of the nation's most iconic and endangered animals, making them a unique and special part of our country's natural infrastructure. Pack a day bag, grab a camera and your Pro Trek triple sensor watch, and enjoy some of these unbelievable destinations.
Kofa National Wildlife Refuge
Located near Yuma, Arizona, this 650,000-acre park sprawls across the breathtaking Sonoran Desert. Kofa was originally established in 1939 to protect the bighorn sheep that roam the desert, and is now home to a number of spectacular animals, according to the park's website.
Kofa features small animals like bats, foxes and badgers as well as larger creatures like mule deer, bighorn sheep, pronghorn and bobcats. There are also many snakes and lizards that make their home in the desert, and the park is one of the best ways to enjoy the wildlife of the American Southwest.
Chincoteague National Wildlife Refuge
Less than four hours drive from the nation's capital, Chincoteague sits along Virginia's beautiful seaside, and is home to some unique animals. A long list of fauna includes sea birds and small mammals, and the park is a safe haven for a herd of truly beautiful animals.
The famous Chincoteague ponies are a group of feral horses that have adapted to the ocean habitat over the course of the last few hundreds years. Since the refuge's founding in 1943, the horses have been dazzling visitors to Assateague Island where the park is located. Although they descended from domesticated animals, they are considered wild horses.
Rocky Mountain Arsenal National Wildlife Refuge
This park is so unique because it is just ten miles from downtown Denver, making it easy for city slickers to enjoy the majesty of nature up close. The refuge is home to a great diversity of habitats, increasing the number of animals that can be found.
Mule and white-tailed deer reside at Rocky Mountain Arsenal, alongside prairie dogs, burrowing owls and Bald eagles. The park also boasts fantastic bird watching for migratory song birds, and a hike along one of the many trails is an incredibly memorable experience.
St. Marks National Wildlife Refuge
For fans of the iconic marshes and waterways of the American south, plan a trip to the Florida panhandle, because St. Marks is home to both freshwater and saltwater marshes. The result is a wide array of species to enjoy.
The American alligator is found in abundance at St. Marks, and may prey on nesting bald eagles, among other things. Turkey, black bear and deer patrol the high ground, while pelicans, herons and other birds stalk the wetlands. The park can be enjoyed on foot, in a boat or by car, making spotting wildlife easy.
Pondicherry Wildlife Refuge
For anyone looking to take in the emblematic beauty of New England, Pondicherry is a wonderful location. According to the park website, it is the "crown jewel" of New Hampshire wilderness, and is just 100 miles north of Manchester, New Hampshire.
Pondicherry is home to animals large and small, from chickadees and cardinals to black bear and moose. Between wetlands, pine forests and rolling mountain peaks, the park provides a variety of hiking opportunities and a diverse number of animal habitats.
No matter which Wildlife Refuge you decide to explore, the Pro Trek PRG270B-3 is designed and engineered to get you through any environment with access to digital compass, barometric pressure, altitude, and temperature readings all at your fingertips.