Spotlight on Teddy Roosevelt: An outdoorsman for the ages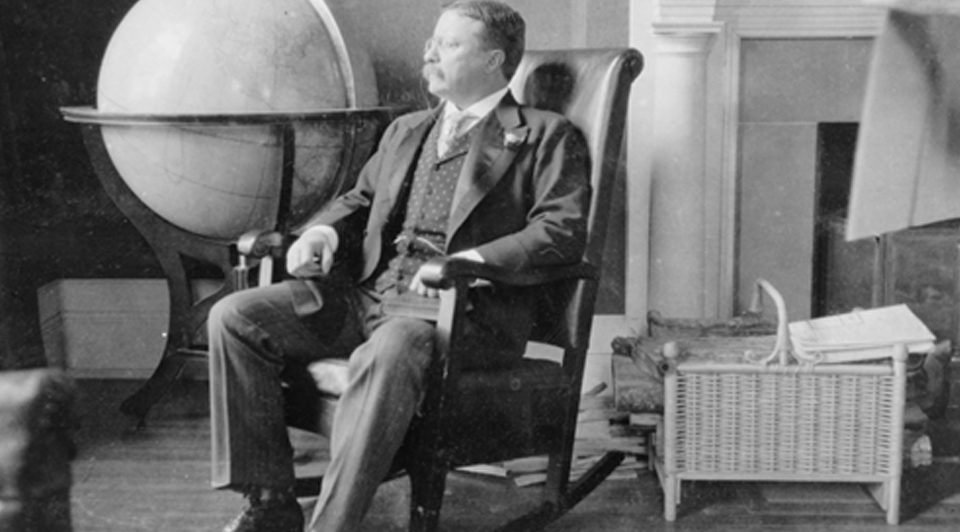 President, skilled politician and avid huntsman - Theodore Roosevelt, 26th president of the United States, lived a truly remarkable life. He combated injustice while in office and battled elephants in his free time.
Nope, you read that right. In fact, one of the more famous rumors concerning Roosevelt indicates he brought the beast down by its tusks, using only his brute masculine force. In reality, Roosevelt may not have been able to conquer an elephant in a one-on-one duel, but his impressive conquests were widely reported on during and after his presidency.
Looking for your next great adventure? Channel Teddy for a truly American outdoor experience you'll be talking about for years to come.
From simple beginnings
Born in New York, Roosevelt had a busy adolescence, battling family drama, medical problems and even outlaws (yes, really), according to the White House. During his 30s, he established himself as a seasoned huntsman, working on a ranch and bagging big game for sport.
If you happen to find yourself in New York while you're channeling your inner Roosevelt, you'll want to drop by the American Museum of Natural History, where you can spot a couple of elephants the former president caught himself.
'Speak softly and carry a big stick'
Pop quiz: Was Roosevelt referencing hunting bears or political strategies when he spoke this famous quotation? OK, he may have been discussing his approach toward foreign and domestic policies, but this is no doubt a mantra he repeated while bagging lions in the jungle.
But Roosevelt's love for the outdoors wasn't limited to hunting animals - he had a deeply rooted appreciation for nature and all its surroundings. During his presidency, Roosevelt helped protect more than 200 million acres for natural conservation of forests and wildlife in the U.S., according to the History Channel.
A Roosevelt-inspired adventure
So if you're truly interested in an outdoor adventure fit for Roosevelt himself, you'll want to venture to an area home to various species of wildlife you're guaranteed to encounter. Break down your adventure choice based on the animals you hope to see.
Bears: These creatures are among the most dangerous animals you may encounter in the wild, but they remain some of the most beautiful. A mountain hiking adventure is recommended for enthusiasts who are knowledgeable about discerning the difference between bears and know how to handle an interaction with one. If you're trailblazing up a mountain, you'll need to bring along a watch altimeter to measure your progress on the journey. Head to good ol' Rocky Top, Tennessee, for the most exciting adventure.
American wildcat: We may not have lions or tigers, but the U.S. does have plenty of wildcats, including mountain lions and cougars, spread across the country. To view these animals in their natural habitats, take a journey to Yosemite National Park. CNN noted that you'll have to search hard to see these creatures, as they're predatory by nature, but keep your eyes peeled during dusk and dawn for your best shot.
Caribou: Venture up north to get a good view of caribou. These large, elegant creatures can be spotted in Alaska, where they freely roam through the scenic landscapes. When you think of Alaska, you may get mental images of fields of snow and ice-capped mountains, but the state itself is actually mostly devoid of snow plains. It does, however, have various hiking routes for the adventurous outdoorsmen.
Roosevelt himself went on a long and thrilling African safari at the conclusion of his presidency, so if you wish to go on an international adventure, Africa is the place for you.
If only Protrek was around during Teddy's time, because he could have really used a PRW6000Y-1A. This watch comes with an unlimited amount of features including an altimeter to help you find bears and other wildlife while trekking through the wilderness.