5 Cool Gifts for the Outdoor Dad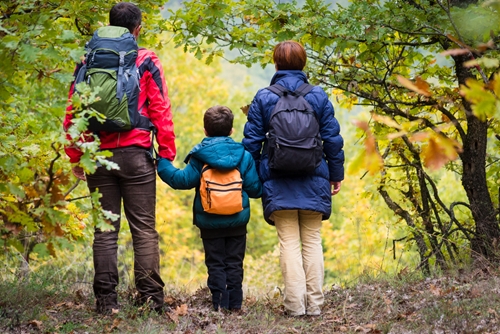 Father's Day is a tricky time for plenty of children. That is, unless your old man has a passion for the outdoors.
There are dozens of neat little gifts and devices that are perfect for any dad who loves to hike. Jump on the Web and find a few of these favorites before the big day.
1. A hiking water pack
Hydrating during the hike is absolutely essential, but your dad likely knows that already. However, that doesn't mean he's using the most comfortable means of transport for his water. Tell dad to retire the water bottle by getting him something a little easier to carry, like a water bladder that fits comfortably into his hiker's pack.
2. Trekking poles
The easiest way to encourage dad to take on some bigger adventures is to give him a little something as inspiration. That's what a set of trekking poles does. A good set of trekking poles makes it more comfortable and easy to hike through rugged terrain for long periods of time.
That's essential for fathers who are starting to feel their age. Dads can distribute the weight of the pack from the lower back and knees out to the arms and poles for a stronger hiking posture.
3. A trusty watch
There are watches for all types of outdoor events and hobbies. If your father is an experienced angler, you might want to invest in something with a watch tide graph so he can where to cast off. If he's a true off-the-grid explorer, make sure he takes a watch compass along with his map. Thermometers, barometers, solar sensors - there are plenty of nifty gadgets built right into some hiking watches that make them incredibly helpful during a trip outdoors.
4. Hiking caps
Gadgets and tools aside, you could always get your dad a new piece of clothing for the trail. With the sun beating down, a hat is essential for any adventure. Don't hold back from getting that cap with "World's Best Dad" stitched across the front. Just don't say anything about bald spots when those gifts are being unwrapped.
5. An outdoor game to bond over
Of course, you could always spice up the next camping trip with a few outdoor games. After all, a gift that brings the family a little closer together - even in a competitive sense - is a gift worth giving. If you're not sure what your dad may like, try finding something equal parts easy to transport, set up and play. Find a store that sells outdoor games like horseshoes or corn hole that are built for easy transport.
When looking for a gift for your dad the PRW2500R-1 is a great option. This watch has lots of great features like tide/moon graph, solar powered, atomic timekeeping and its 200M water resistant. What isn't there to love?