Best gear for dealing with unpredictable weather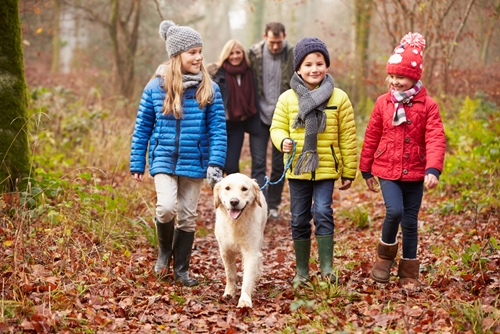 As the year draws to a close and fall begins to give way to winter, the weather becomes increasingly volatile. Chilly mornings thaw into sunny afternoons, all while the threat of an early season snow or ice storm lingers. It can be hard to know what to expect on a day to day basis, and even more difficult to prepare for it.
At the end of the year, a single day can experience four seasons worth of weather, and for those planning an outdoor adventure or just getting ready for a morning commute, having the right clothes and accessories is a good way to overcome an unpredictable climate.
The right clothes
There are a few staples in everyone's closet that can be comfortable in any weather event or any location. Jeans are rugged and comfortable, and perfect for taking a hike or trip outdoors. Your blue jeans aren't flashy, but they're perfect when the weather becomes unpredictable because they're versatile and can handle a little rain or mud.
When it comes to picking the right jacket, however, things get a little tricky. Temperatures in the fall and early winter can vary considerably throughout the day, and for that reason, the key to success isn't to pick the right jacket, but to pick the right jackets.
Layers are incredibly helpful when the weather gets difficult to predict, and a combination like a rain slicker and second-hand fleece will give you far more comfort and flexibility than an expensive, high-tech jacket. When trekking outdoors, being able to strip down is important if the weather warms or you work up a decent sweat. Likewise, being able to protect yourself from biting wind or the early morning cold is equally valuable.
Dressing in layers and wearing durable pants like blue jeans is a great way to prepare for the unpredictable weather of late fall and early winter, but they can only do so much. In order to really be ahead of the curve, the right accessories can go a long way.
Smart extras
Heading out on a hike in November or December comes with the risk that the weather can turn at any moment, but there are accessories that can prepare you for the unpredictable. Solar powered watches by Pro Trek are armed to the teeth with tools to help. Complete with a watch barometer and watch thermometer, Pro Trek watches are perfect for dicey early winter weather.
Along with your Pro Trek solar powered watch, a versatile, all-weather hat offers sun protection, and can be great for any sudden rain or snow on the trail. Likewise, light-weight scarves and gloves are easy ways to protect against inclement weather while still allowing you to strip down and cool off if the temperature rises.
Small extras can go a long way toward keeping you comfortable when spending time outdoors in the late fall or early winter without preparing a whole pack of cumbersome gear. Layers are key in dealing with unforeseen temperature swings, and bringing the right accessories will keep you prepared, rain or shine.
The Pro Trek PRW3500Y-4 fits the ultimate outdoor person's needs. The PRW3500Y-4 allows you to successfully navigate through the wilderness with features like built in compass, thermometer, altimeter, and barometer just to name a few!