Must-have essentials for exploring Yukon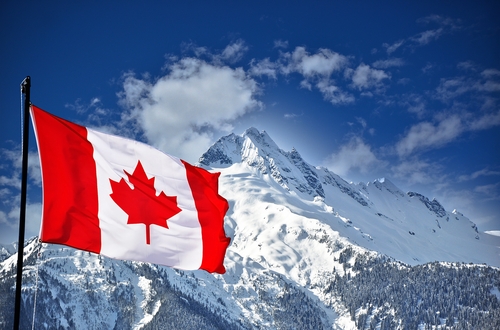 In Yukon, the weather can change from warm and sunny to frigid and harsh in the blink of an eye. Some days experience all the weather patterns of the four seasons back-to-back. The climate can either be comfortable and pristine or treacherous and unforgiving. If you want to hike here, you must prepare for both.
The Yukon territory of Canada is a vast wilderness paradise perfect for any nature lover's unharnessed exploring, but carrying the right tools in your pack is absolutely essential. Before you head into the wide open wild, make sure you're carrying these items in tow.
Pack clothing for every weather event
Even in the peak of summer, the Yukon Tourism Board recommends packing a hat and gloves as well as long sleeve shirts and windbreakers. Those shorts will come in handy when the temperature rises, but you'll be happy you came prepared if a cold front rolls in.
For all other seasons, it's wise to pack layers of warm clothing - preferably wool and polyester blends to wick sweat during a journey. You'll need a sturdy parka, insulated boots, gloves, long underwear and many layers as winter sets in. The cold Yukon air is nothing to shake a stick at. Respect the elements and err for warm, tested hiking clothing.
Always bring a map
Exploring Yukon isn't like many other hiking experiences. It's up to you to create a trail to follow and stick closely to it. Yukon is vast. In fact, it's likely bigger than what you can reasonably fathom. There are over 310,000 miles of unfiltered wilderness, according to the National Outdoor Leadership School. Simply trudging into that territory without a plan is a recipe for disaster.
That's why USA Today suggested buying a map and clearly marking your route well in advance. This will make it easier to navigate through the wild and stay on track with your schedule. Just remember to bring a watch compass to travel accurately. Also, you may consider making additional maps with your travel route written down with a corresponding timeline to match. Give it to a close friend or relative in case of emergency.
Wear a watch
A watch is also a very useful tool in Yukon, as the standard days are much different from where you may be from. The sun barely sets throughout the summer, so it may be easier to regulate your sleep schedule by consulting your timepiece frequently. Meanwhile, the elevation can change drastically with the sloping and mountainous topography, so a watch altimeter may be a smart packing decision as well.
Carry a satellite phone
If you're truly trying to get out into the serene wilderness, your ordinary cellphone will likely be useless. There's little to no service in most areas in Yukon, meaning you won't be able to contact people with it. That's why it's critical to purchase or rent a satellite phone for the trip. Satellite phone networks are accessible throughout Yukon, and establishments in the city of Whitehorse even offer devices for rent, according to the Yukon Tourism Board. A satellite phone is essential for emergencies out on the trail, so don't leave without it.
Take a small but sturdy tent
As with many hiking adventures, weight reduction is key. Therefore, USA Today recommended carrying along a backpacking tent. Make sure the one you bring is wind resistant and acceptable for very cold temperatures, especially if you plan to hike any time close to winter.
When exploring the cold Yukon trail having a watch with low temperature resistance is going to be important. The PRW3500Y-4 has all the triple sensor technology of fast speed but in a smaller convenient watch style.