Setting up camp the right way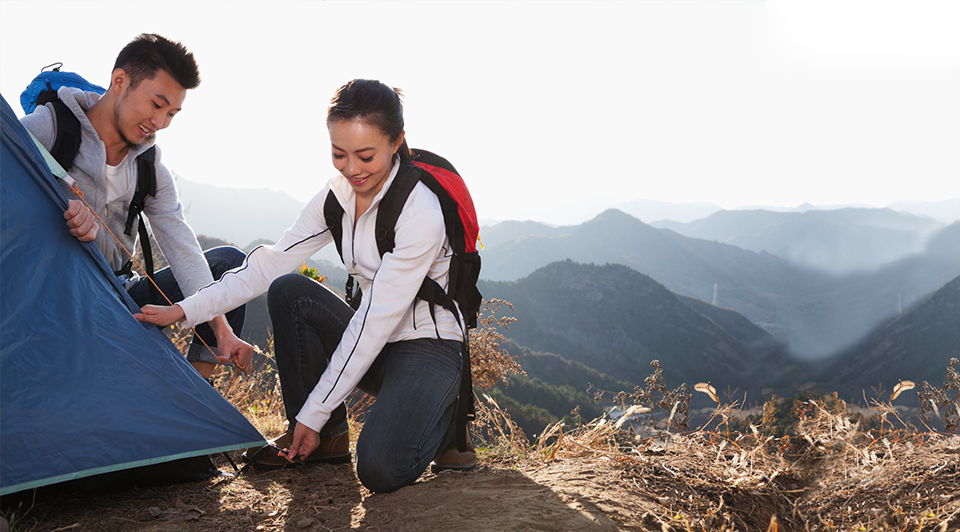 So, you've just returned from an exhausting day on the trail and it's time to hit the hay. You want to lay your head down and recharge for the day ahead, but this seemingly simple task becomes a bit more challenging when you have to set up a base camp from the ground up. While it might seem like a lot of work to set up the ideal headquarters, you and your fellow adventurers will be glad you did once you are able to enjoy the amenities of home while experiencing the great outdoors.
It can be tricky to balance comfort with mobility while out in the wilderness, so try to think about the bare necessities before stuffing any unneeded items into your overnight bag. You'll want to prioritize food, shelter and a first aid kit, leaving extras such as LED lamps, portable grills and kitchen sets behind if you are already running low on space. Of course, these things are nice to have when you decide to set up camp, but you'll likely be happier excluding them from your pack when you have to make that final push at the end of the day.
Once you have made it to the campground, start by getting a fire going if it is dark out. Warm up a bit and illuminate your surroundings to give you a better idea of the space you're working with. Not that you've scouted out your territory, start pitching your tent and setting up any interior comforts you wish to add, such as sleeping bags, extra blankets or foam pads for some extra back support. Set the alarm on your watch for the next morning and get the rest you need to recharge.
When you are down to your bare necessities having gear that can combine into more than one feature really makes a difference. The Solar powered PRW5100-1 has atomic timekeeping and 5 daily alarms to keep you on schedule no matter where you are.